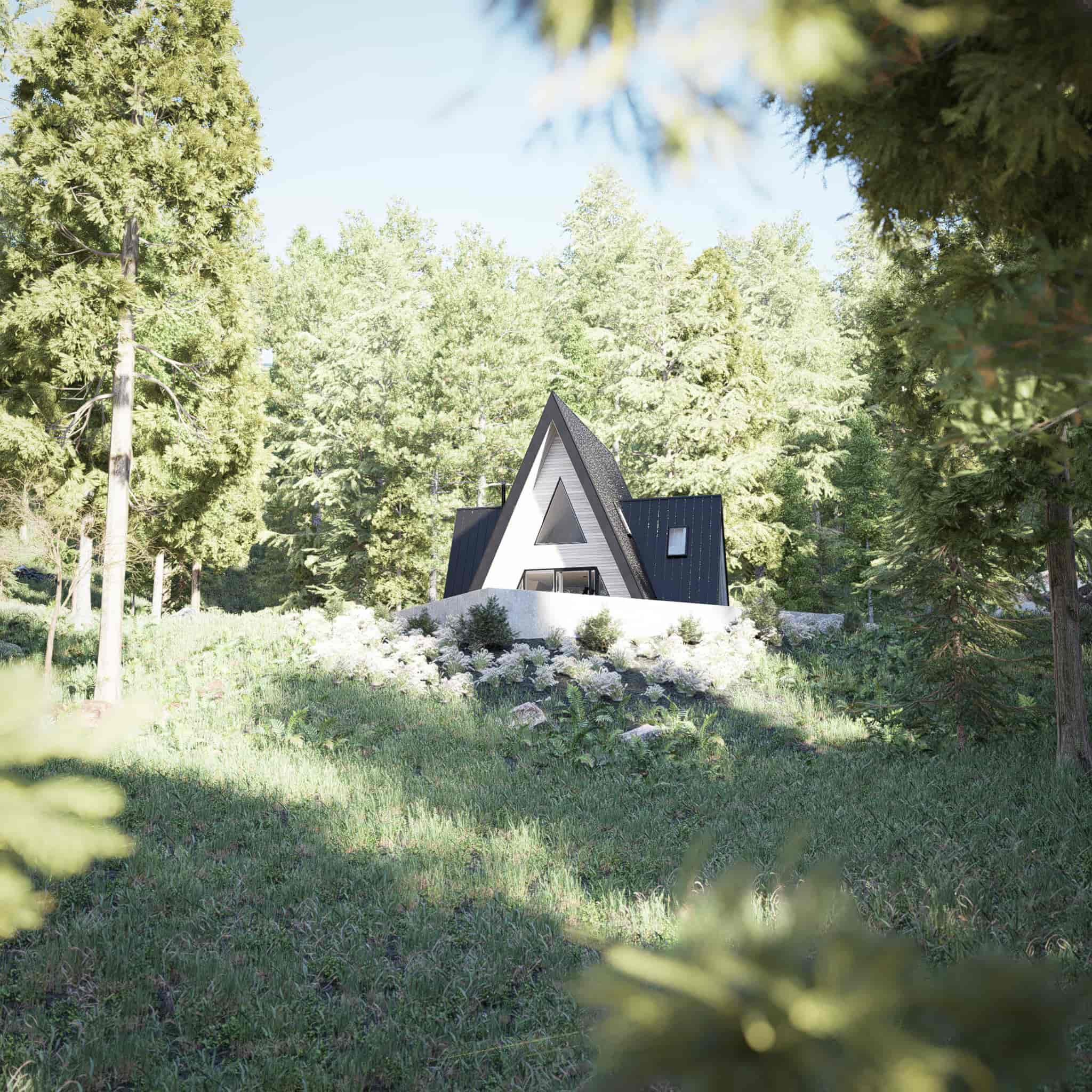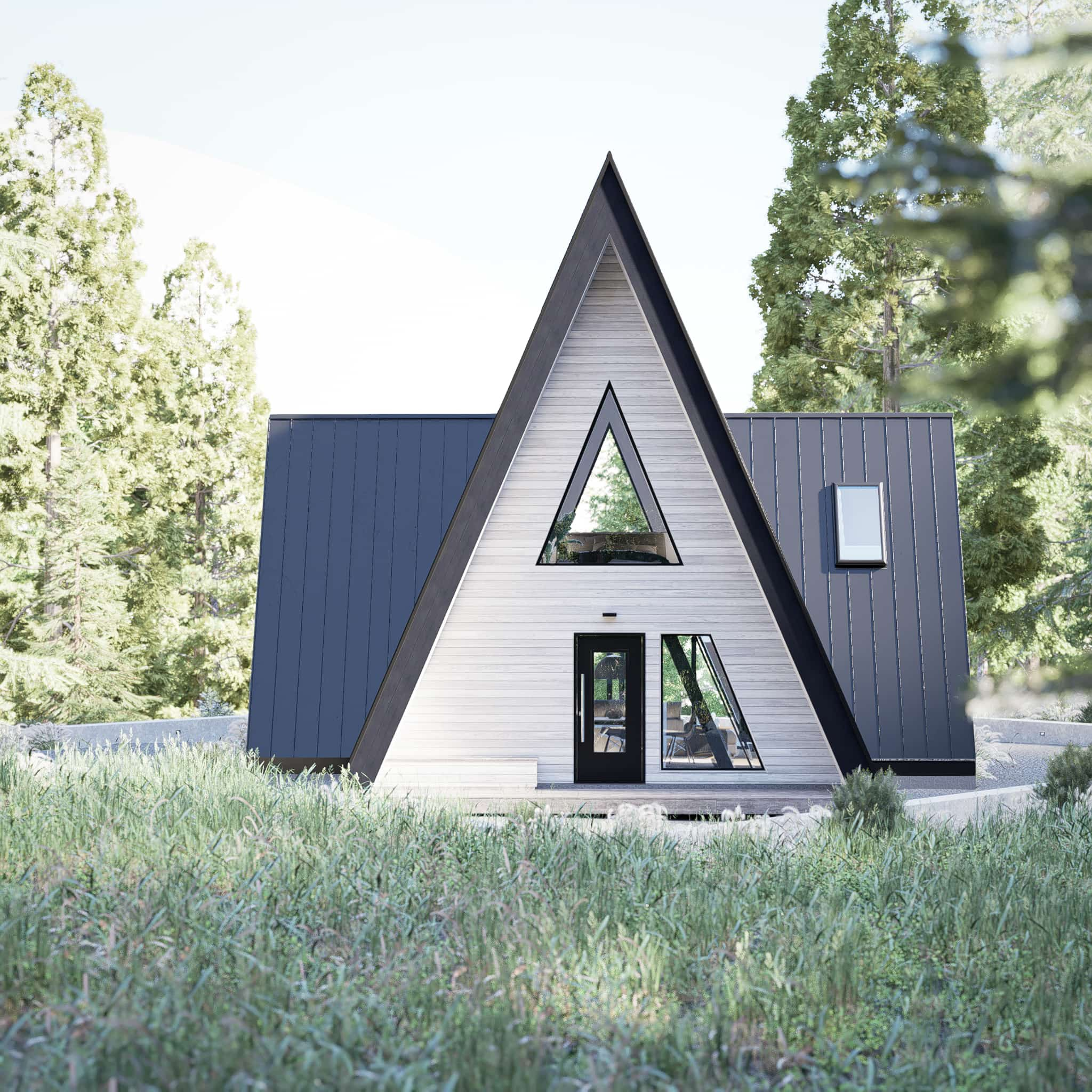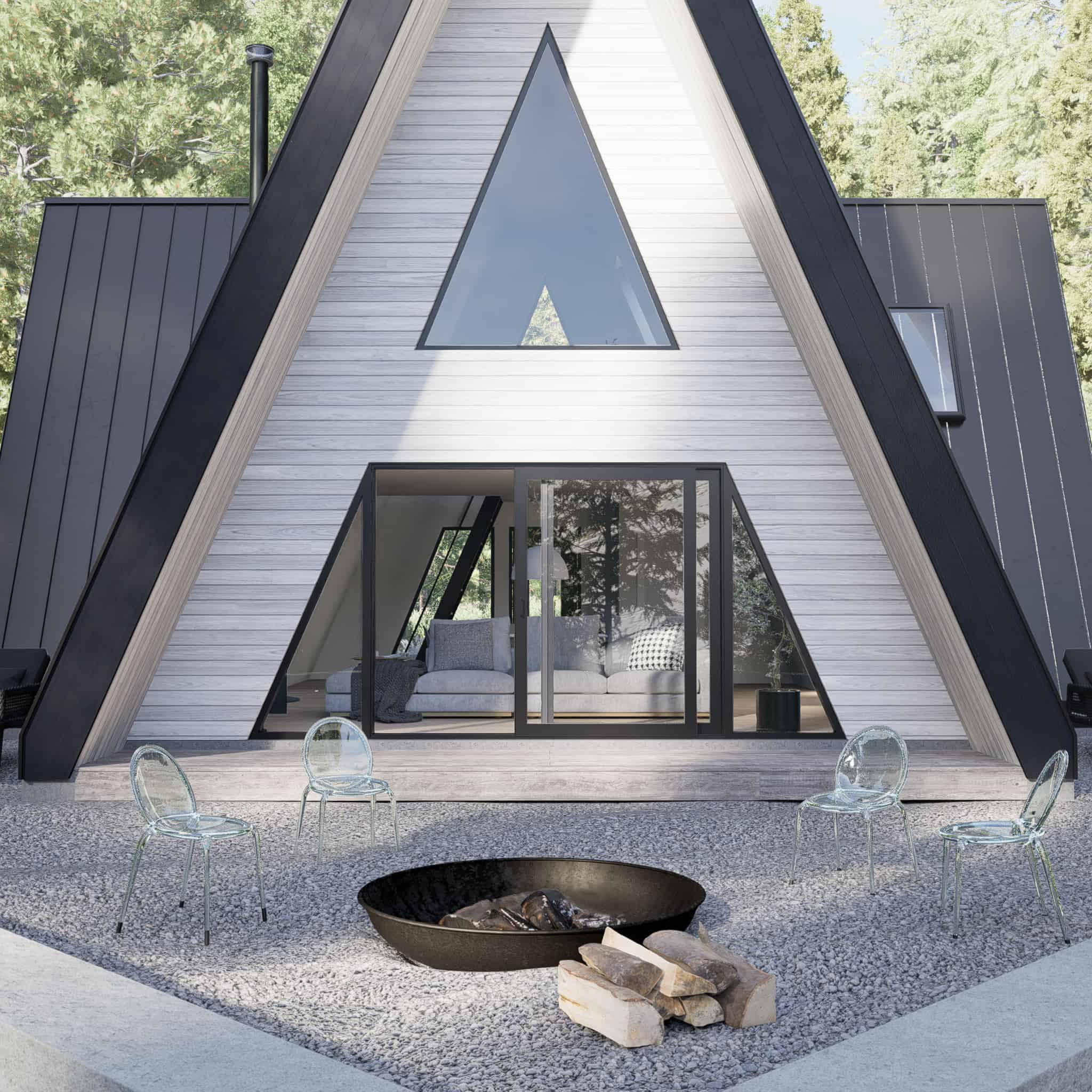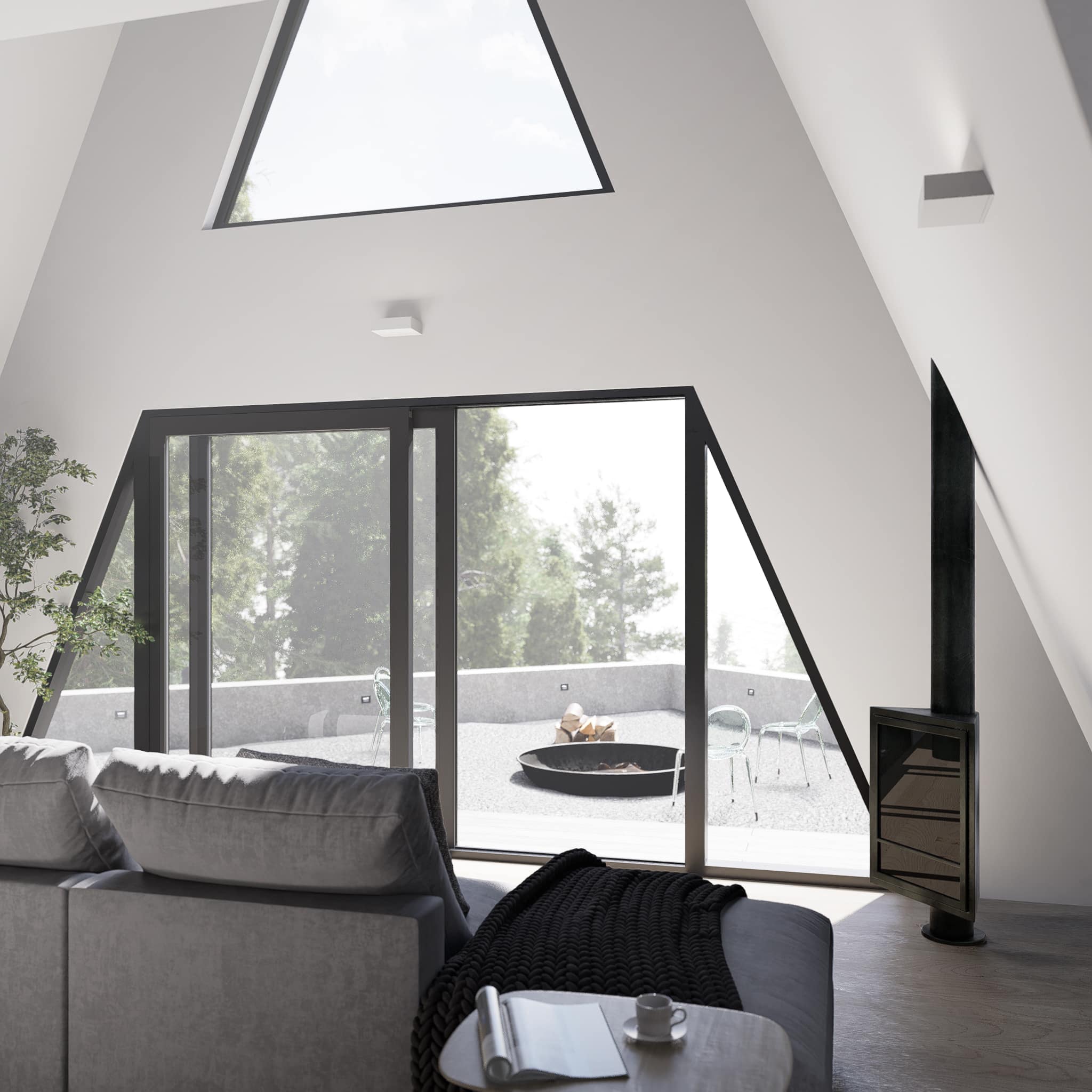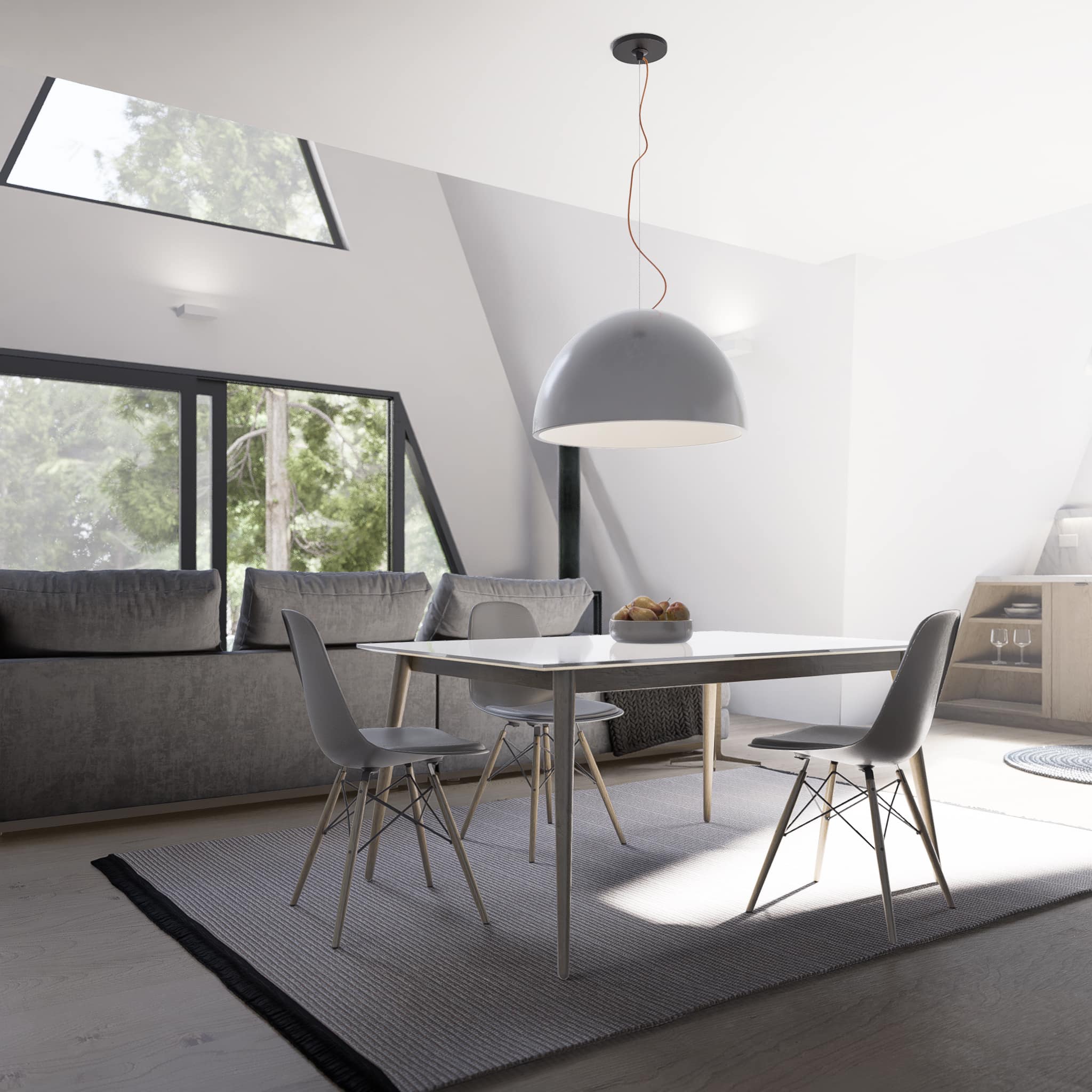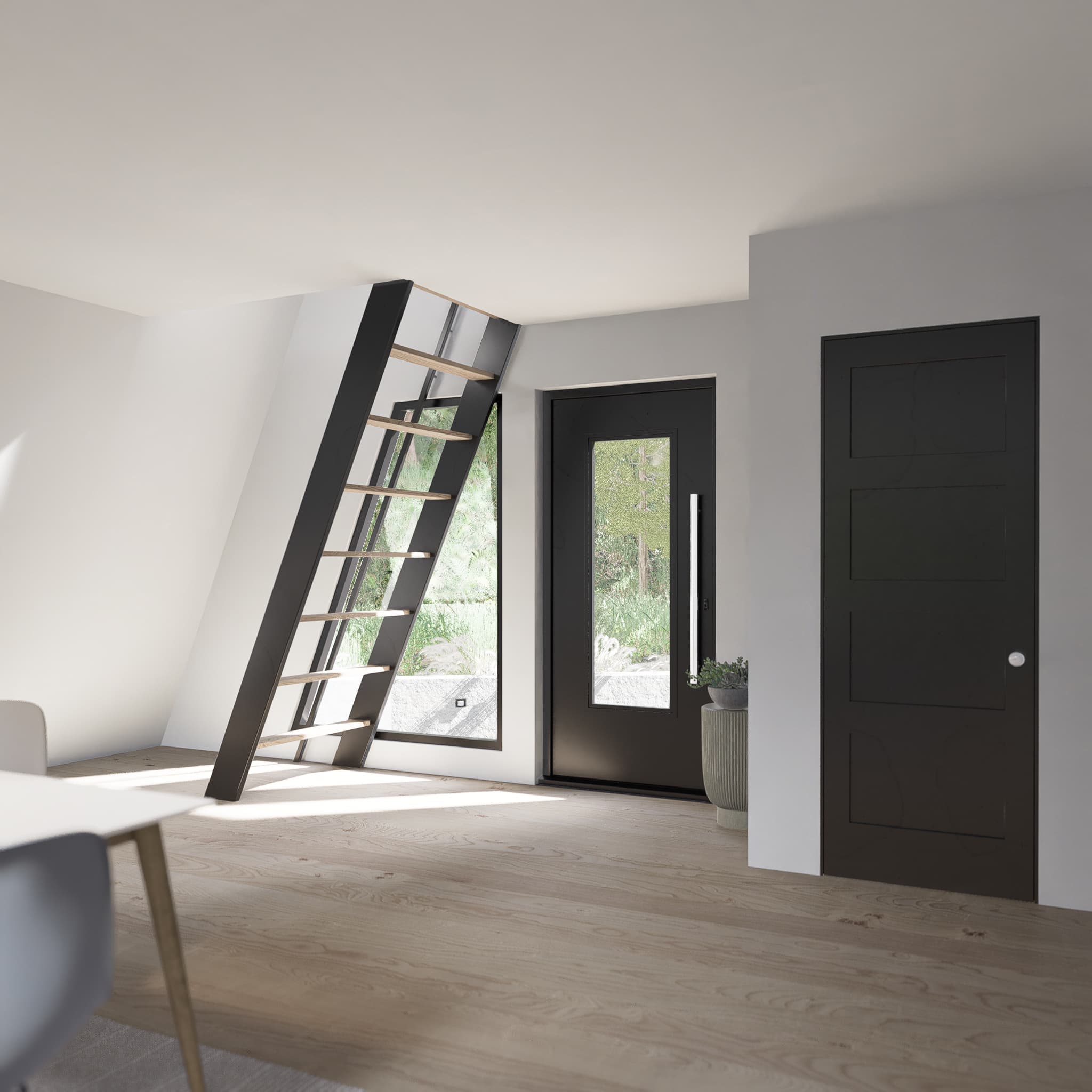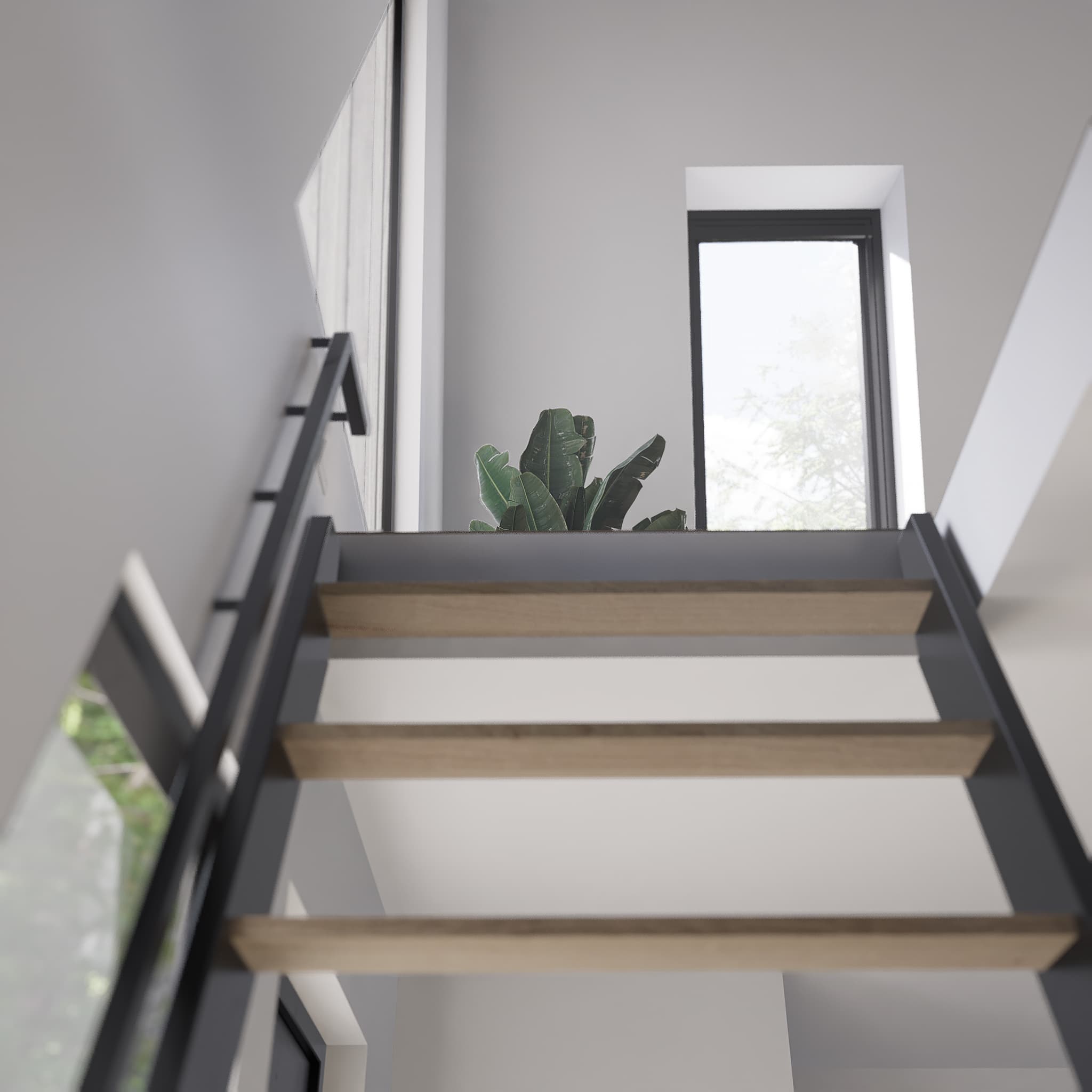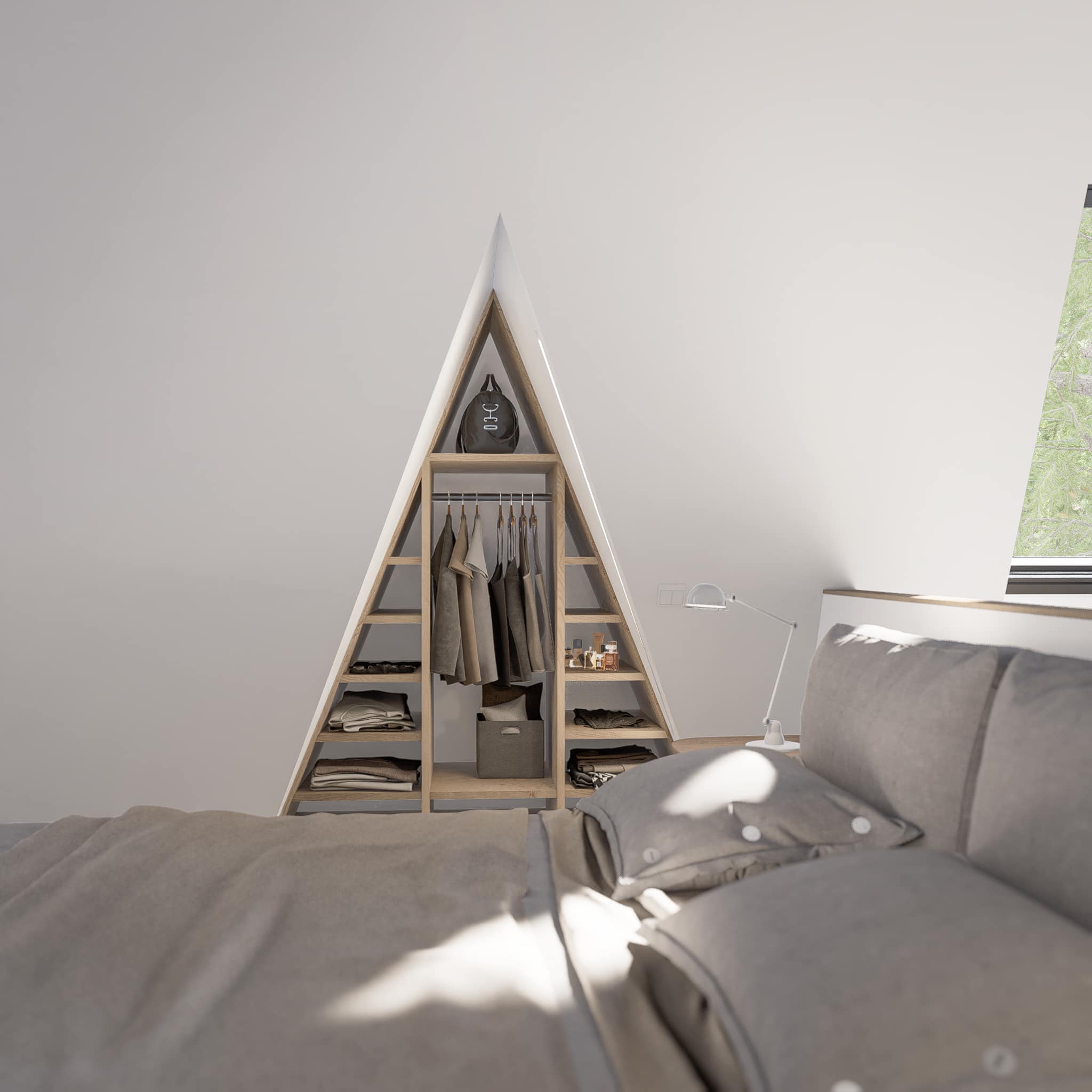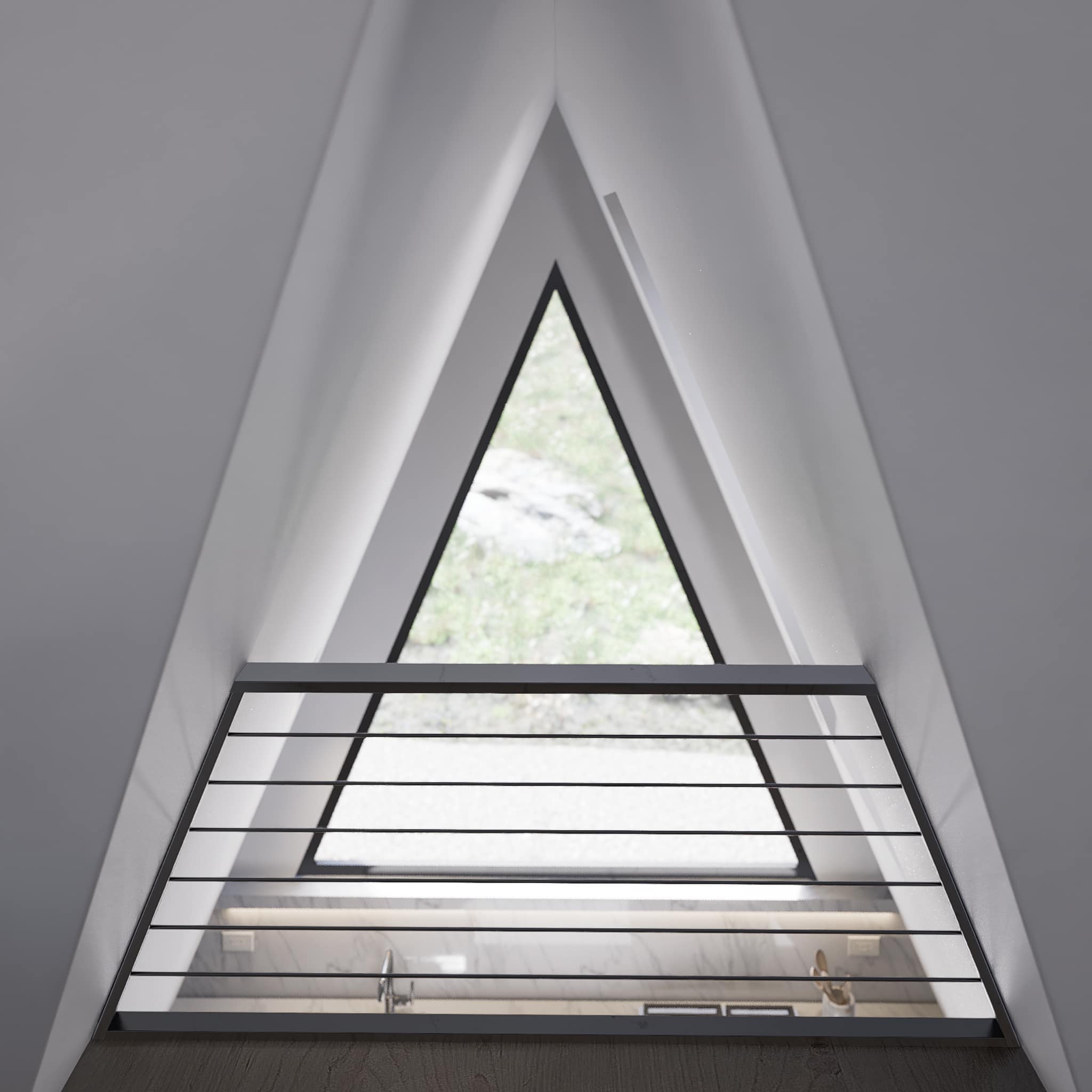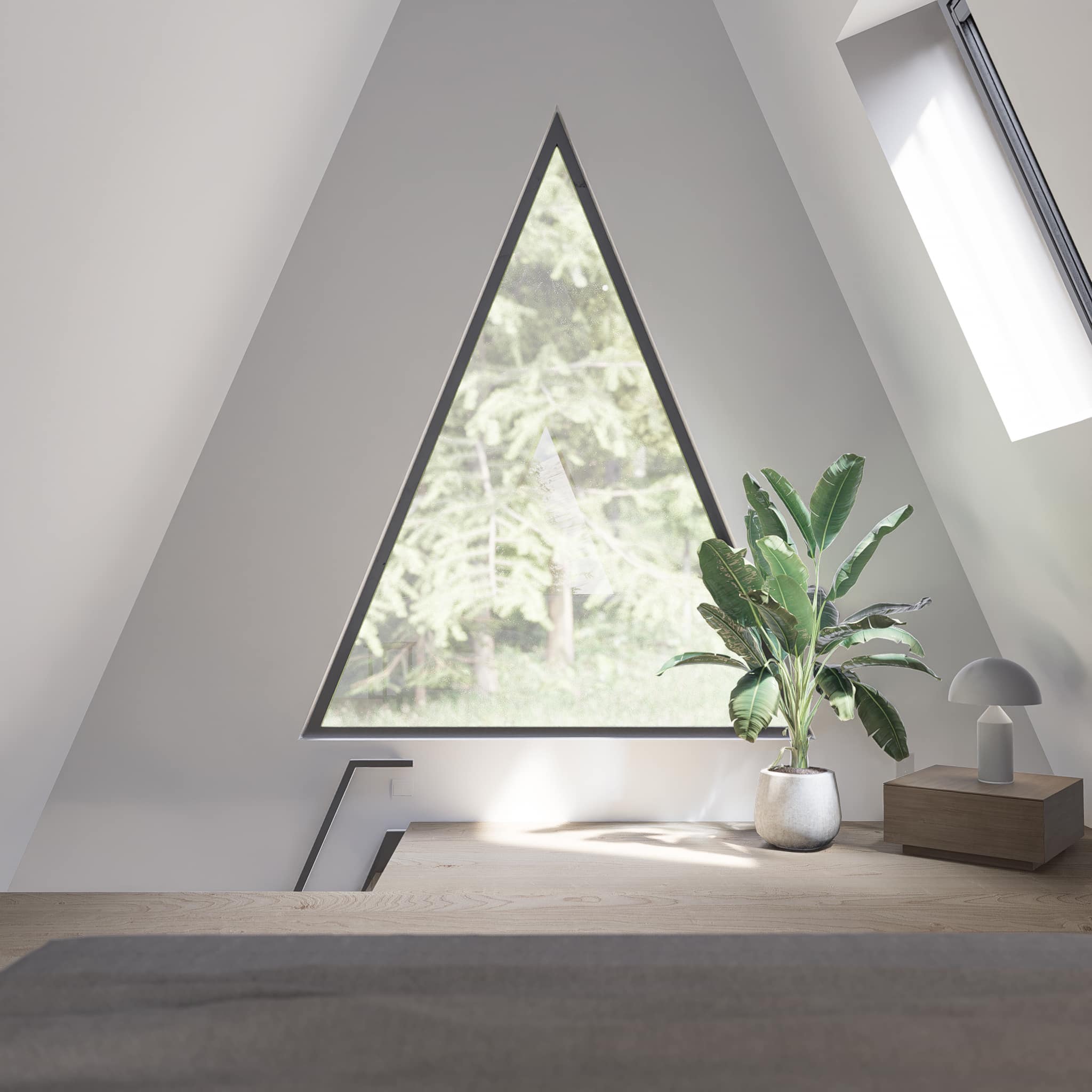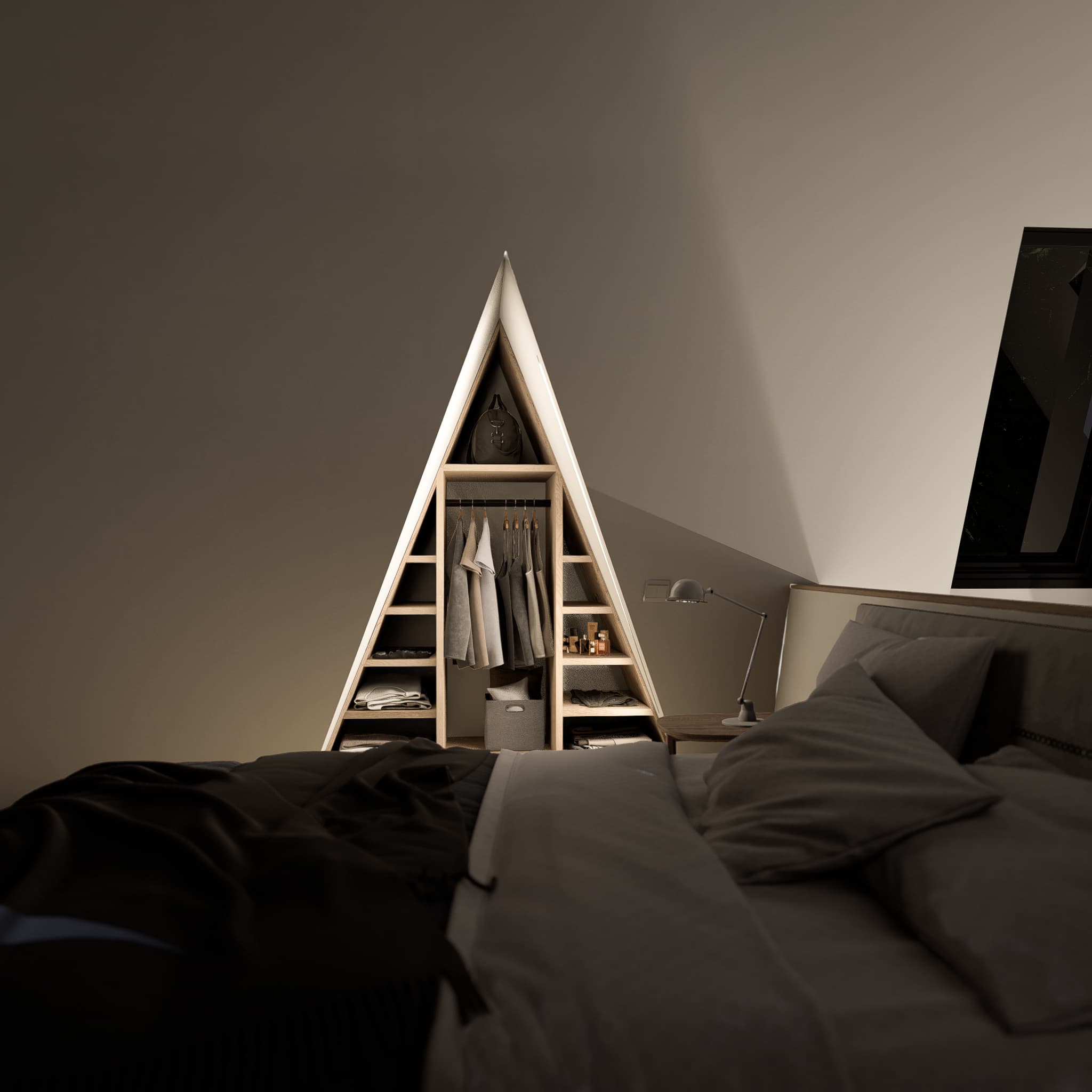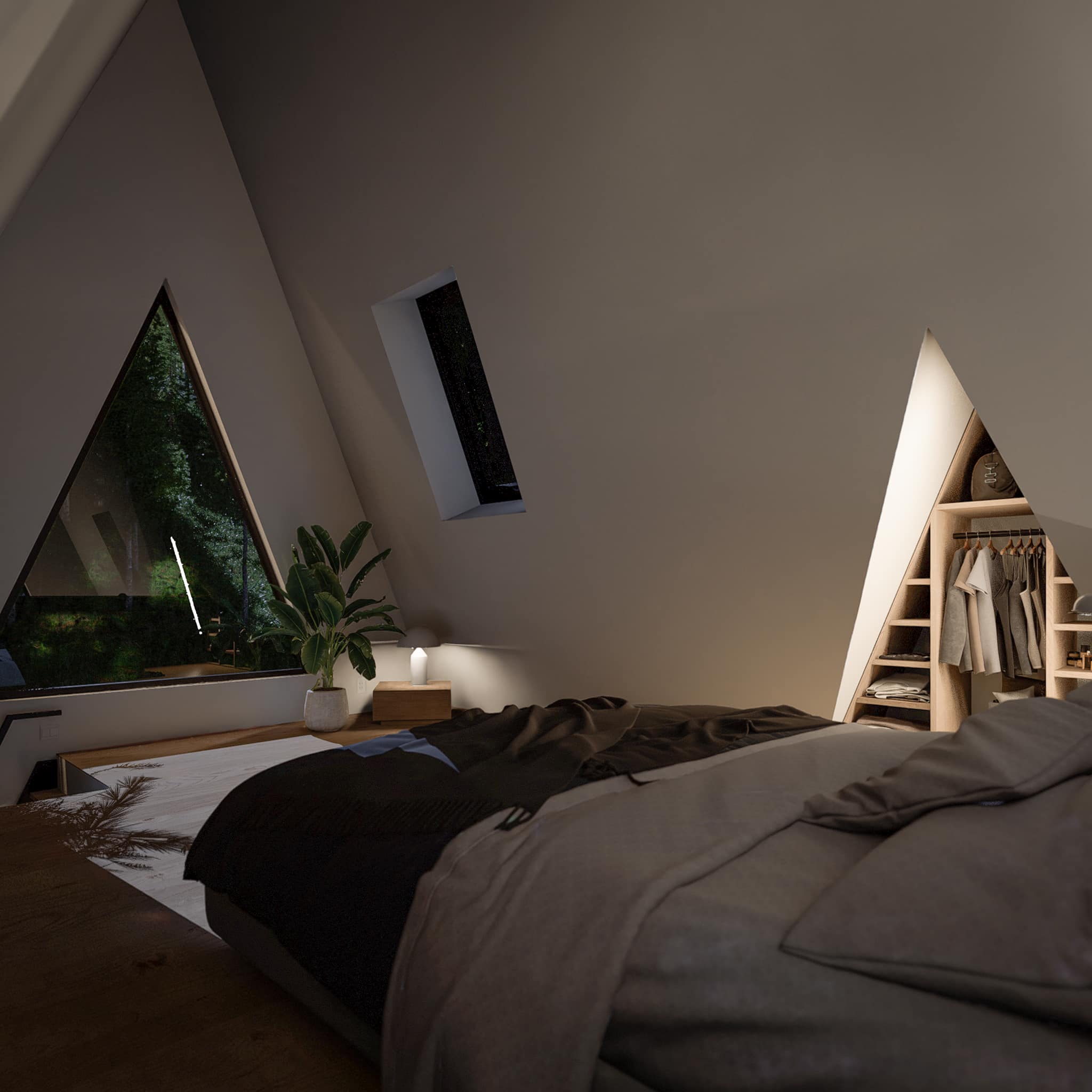 A Frame Cabin
Elevate your leisurely lifestyle to new heights with our luxury A-frame cabin plan. The A-frame is a timeless architectural form. This simple and elegant design is optimized to captivate. Expansive glass, lofted spaces, and proper headroom gives this structure a sleek and ultra-premium feel. Turn up the ambiance with plenty of options for unique mood lighting.
Take the first step towards building your dream getaway with our customizable, high-end architectural plans. Designed for discerning homeowners with a passion for sophisticated living, our handcrafted plans provide the perfect blueprint for creating a home that's as unique as you are. With instant downloads and expert support, we make it easy to start building your luxury lifestyle today.
1 Bedrooms - 1 Baths - 2 Story
0 - garage

Conditioned space= 1,040 ft²
Grand total= 1,040 ft²

*See our FAQ section to learn more about area calculations.


Building envelope-

Walls:
2x6 conventional lumber framing finished with natural timber siding.

Roof:
Engineered lumber finished with standard asphalt shingles or standing seam metal.

Foundation:
Crawl space.

Zoning-

Required volume:
48'(width) x 36'(depth) x 30'-4" (height)
A1 Level 1
A1.1 Loft
A2 Roof Plan
A3 Exterior Elevation
A3.1 Exterior Elevation
A3.2 Exterior Elevation
A3.3 Exterior Elevations
A4 Building Cross Sections
A4.1 Building Cross Sections & Wall Assembly Details
A6 Kitchen & Bath Interior Elevations
A7 3D Views
A8 Window, Door, & Room Schedules
S1 Foundation Plan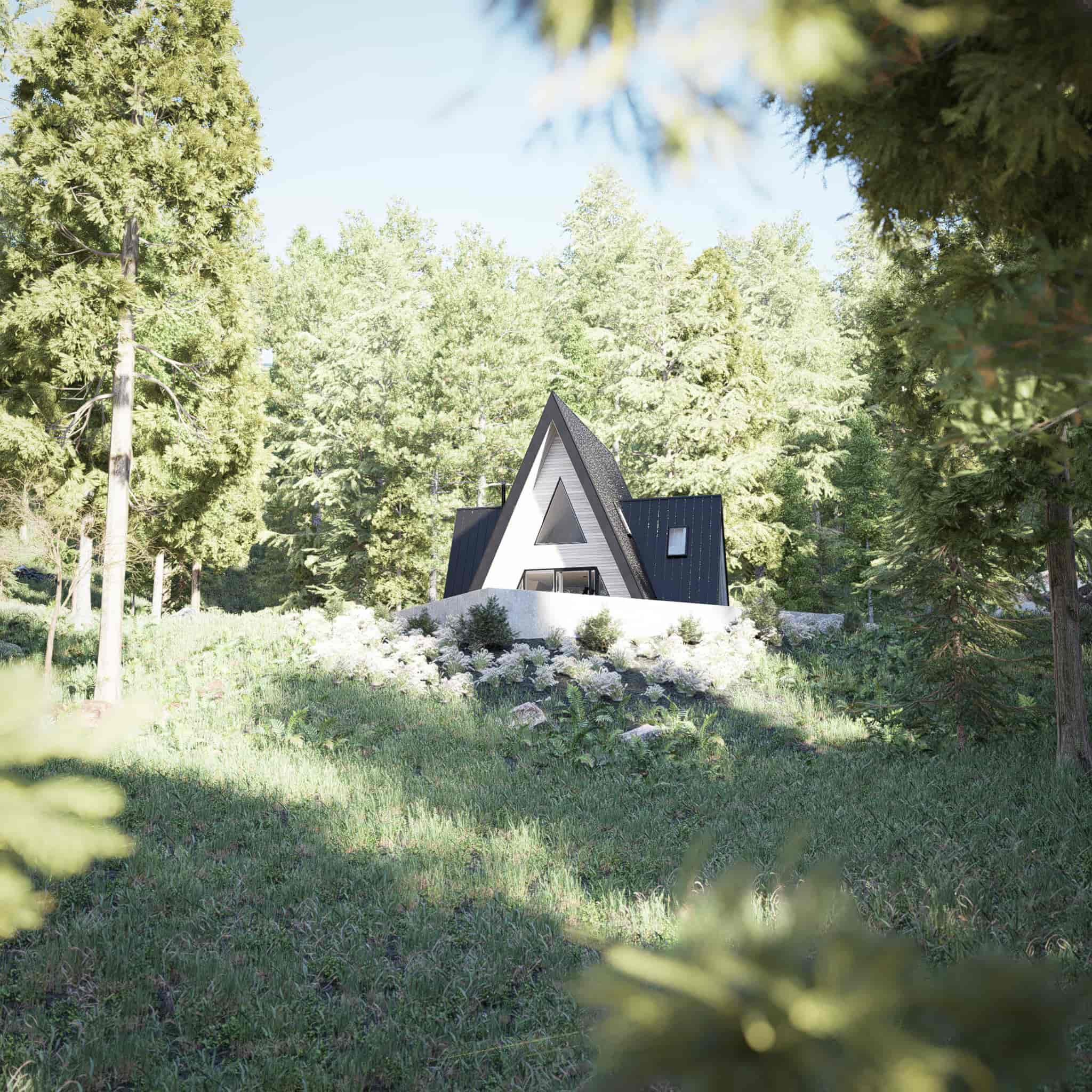 I am so glad we found Prim Haus. Their designs truly stand out—and they back it up with incredible service.
Our final design featured everything on our wish list! My wife and I were thoroughly impressed and grateful as we both have a difficult time visualizing spaces.
From our first consultation with Scott at Prim Haus, the design process for our home was easy and smooth. He really understood our priorities and he clearly addressed our initial concerns.