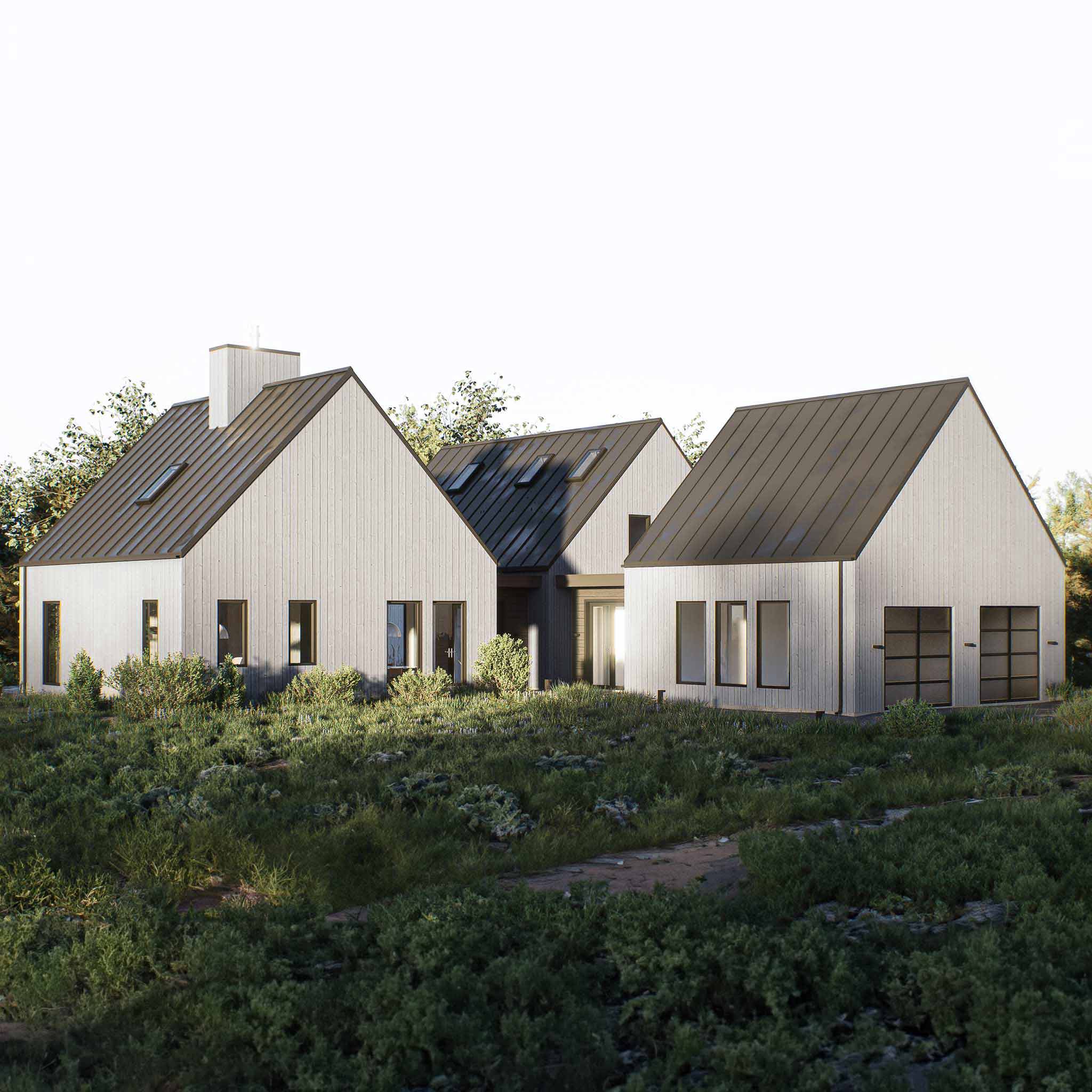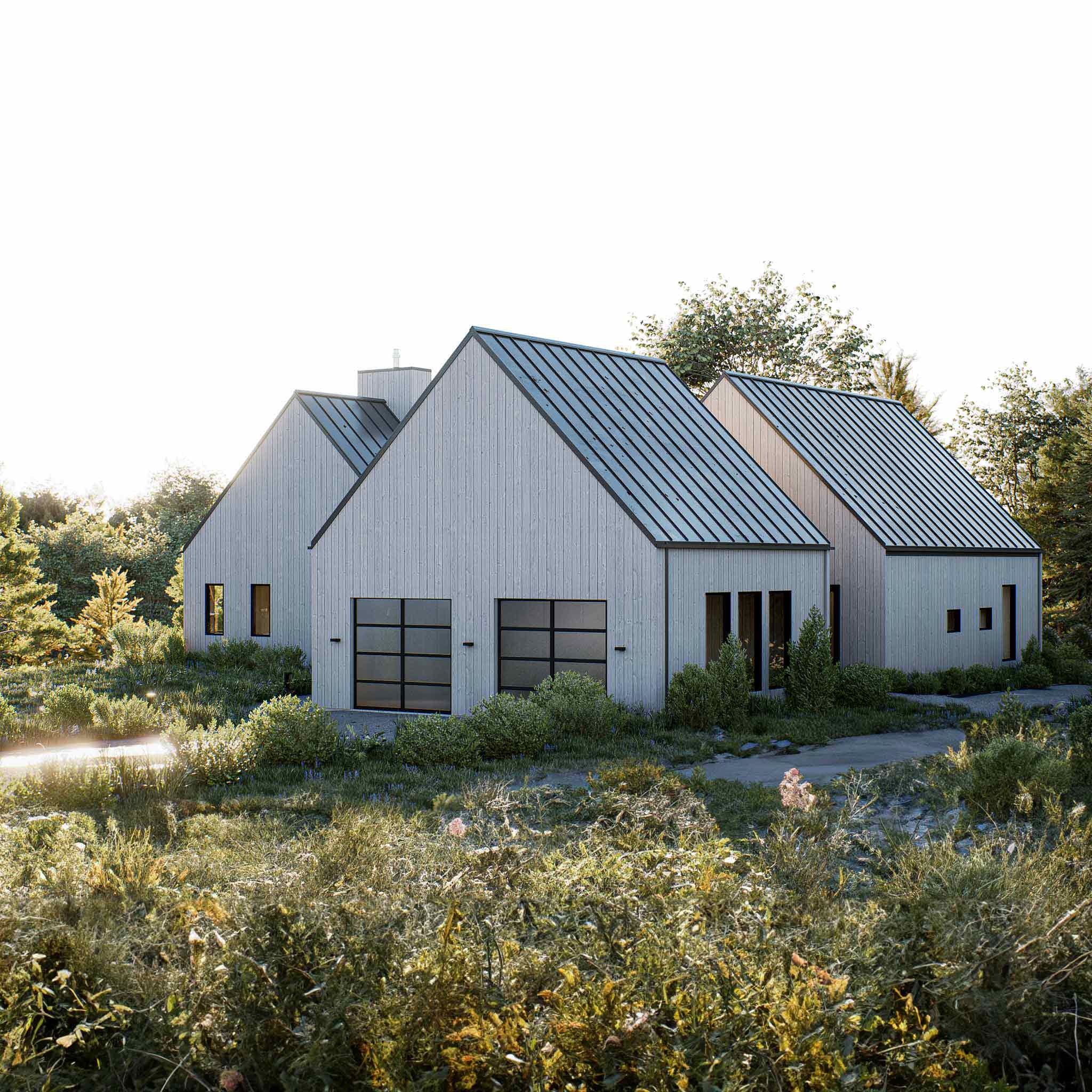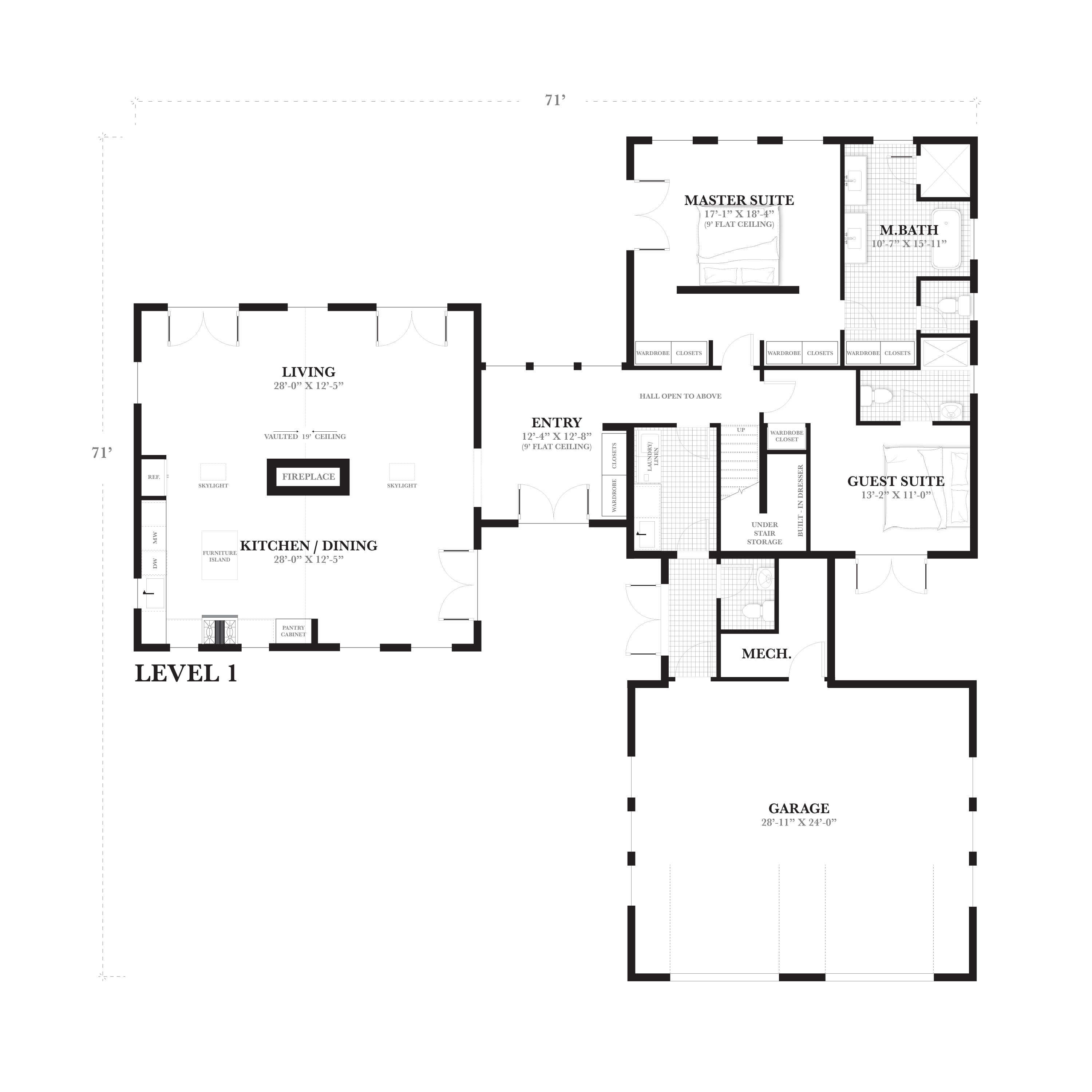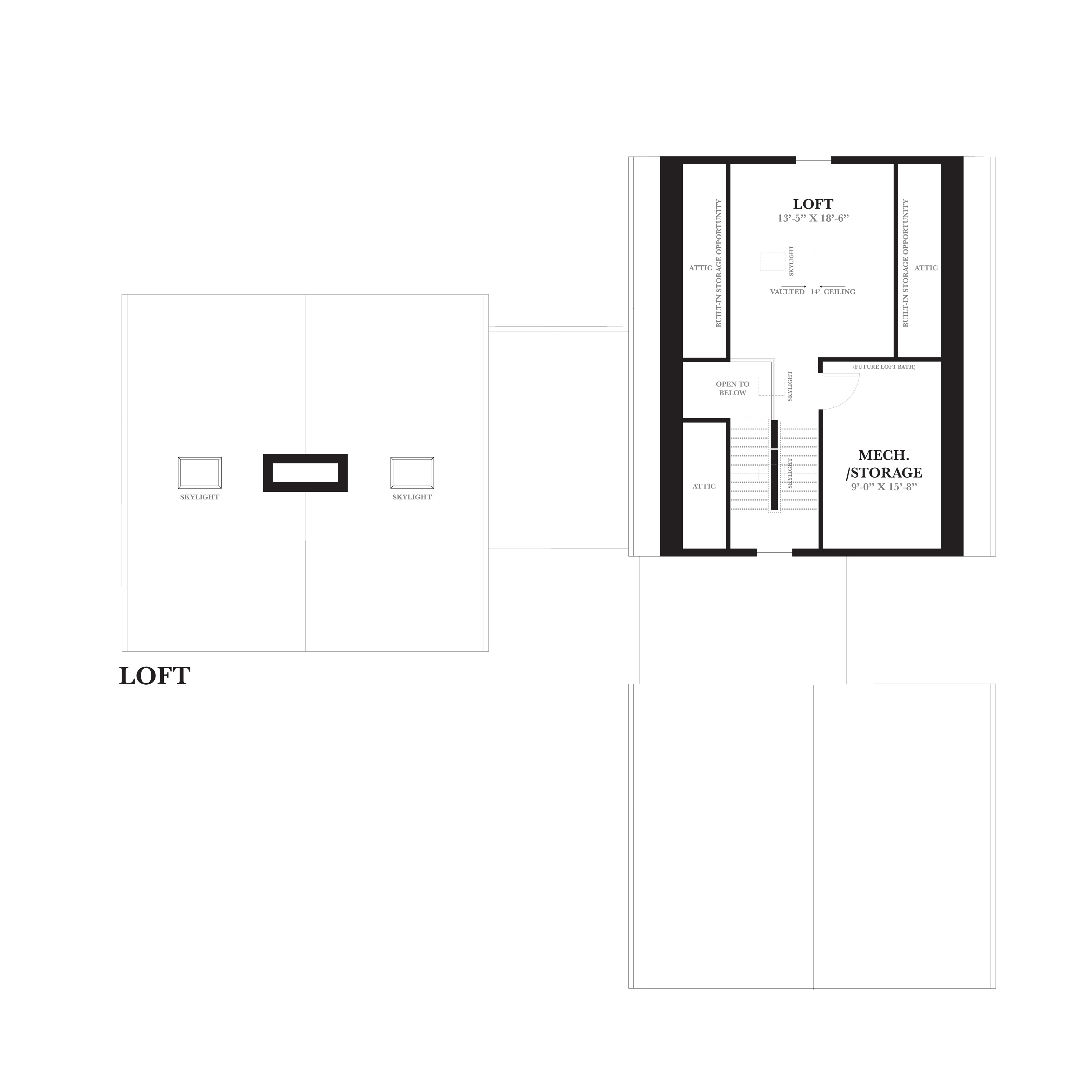 Cottage House Mini + Garage
This alternate Cottage House Mini plan features several additions and upgrades elevating this design higher into the luxury home category. Design features include:
Spacious garage
Expanded laundry/mudroom
Additional mechanical space
Take the first step towards building your dream home and investing in your future with our customizable, high-end architectural plans. Designed for discerning homeowners with a passion for sophisticated living, our handcrafted plans provide the perfect blueprint for creating a home that's as unique as you are. With instant downloads and expert support, we make it easy to start building your luxury lifestyle today.

2 Bedrooms - 2.5 Baths - 2 Story
2 Car Garage

Conditioned Space= 2,159 ft²
Unconditioned Space (Mechanical/Garage)= 936 ft²
Grand Total= 3,095 ft²

*See our FAQ section to learn more about area calculations.


Building envelope-

Walls:
2x6 conventional lumber framing finished with natural timber siding.

Roof:
Engineered lumber and or prefab trusses finished with standard asphalt shingles or standing seam metal, and low slope membrane.

Foundation:
Concrete slab on grade.

Zoning-

Required volume:
71'(width) x 71'(depth) x 28'-11" (chimney height)
A1 First Floor Plan
A1.1 Loft Plan
A2 Roof Plan
A3 Exterior Elevations
A3.1 Exterior Elevations
A4 Building Cross Sections
A4.1 Building Cross Sections
A5 Wall Sections & & Assembly Details
A6 Kitchen Details & Interior Elevations
A6.1 Master Bath Detail Plan & Interior Elevations
A7 3D Views
A8 Window, Door, Room, Plumbing & Lighting Fixture Schedules
E1 Lighting Location Plan
S1 Foundation Plan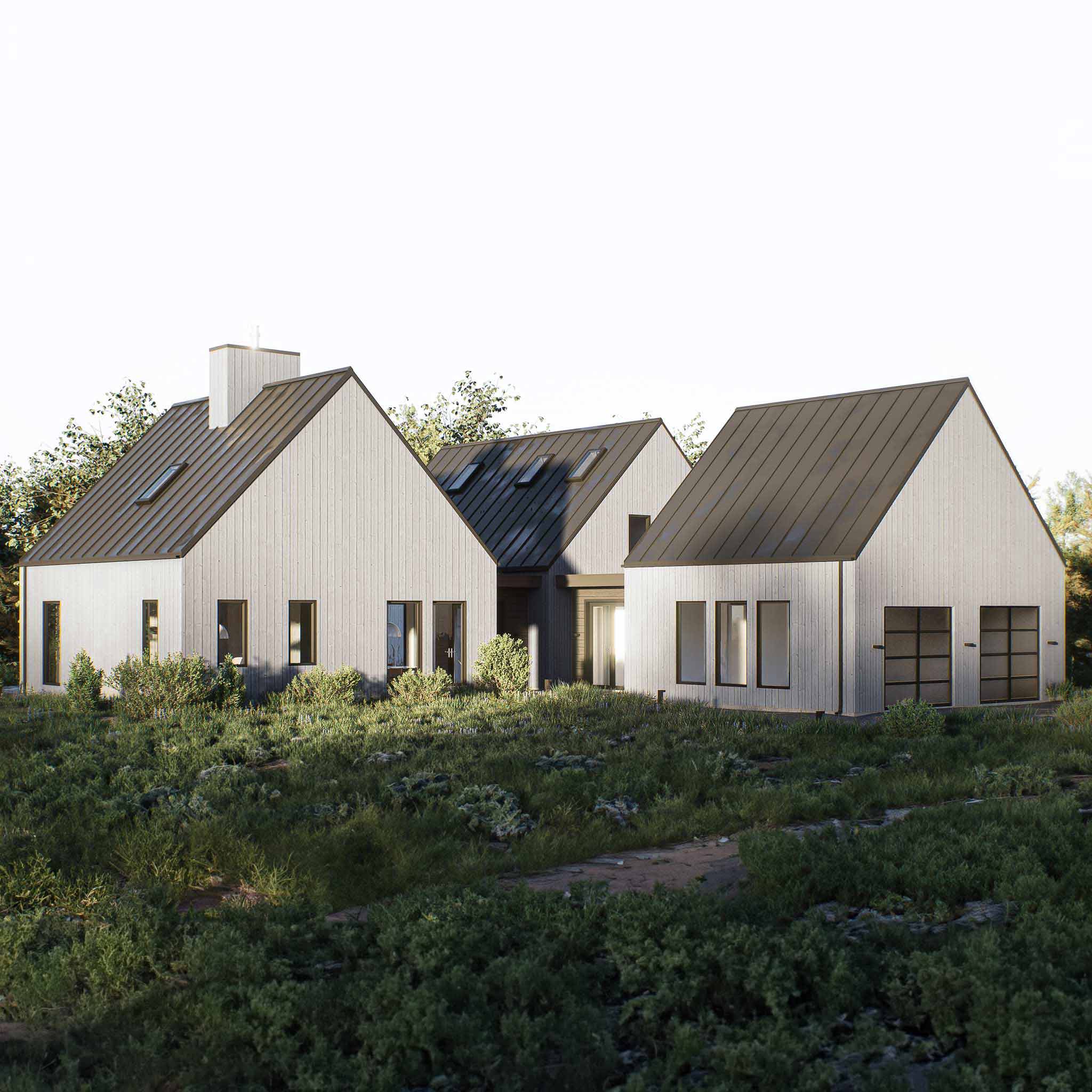 I am so glad we found Prim Haus. Their designs truly stand out—and they back it up with incredible service.
Our final design featured everything on our wish list! My wife and I were thoroughly impressed and grateful as we both have a difficult time visualizing spaces.
From our first consultation with Scott at Prim Haus, the design process for our home was easy and smooth. He really understood our priorities and he clearly addressed our initial concerns.