Client Builds
Round Top, Texas — USA
A modern Airbnb experience takes shape in the heart of Texas's antiques capital.
Customized House Plan
Texas-Sized Custom Cottage
Everything's bigger in Texas, and our Round Top project turned the Cottage House plan up to the max. This beautifully modern investment property combines our client's vision with the best of sustainable design with site-specific considerations.
Under Construction in Texas
Follow our progress as our client builds their fully customized Cottage House from Prim Haus.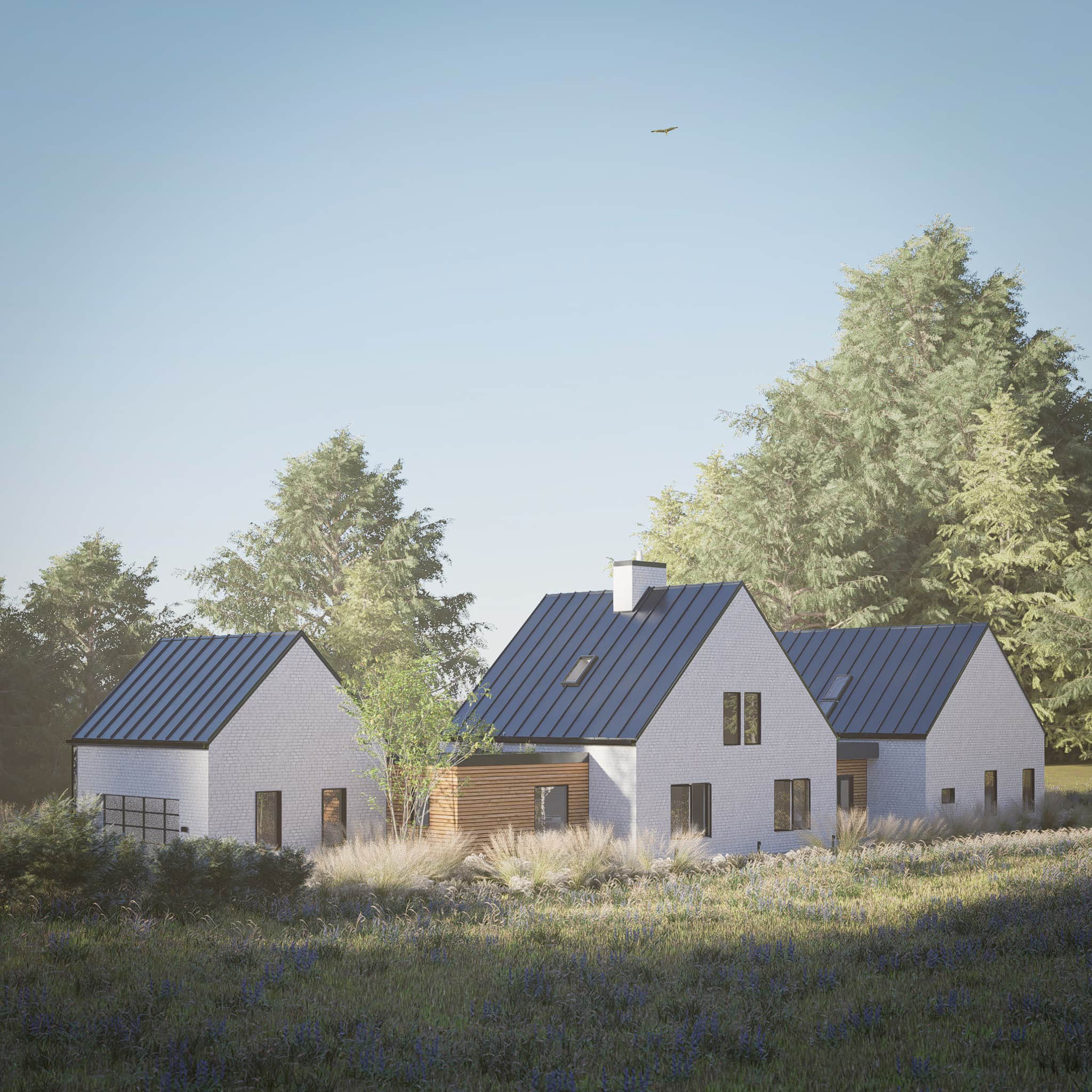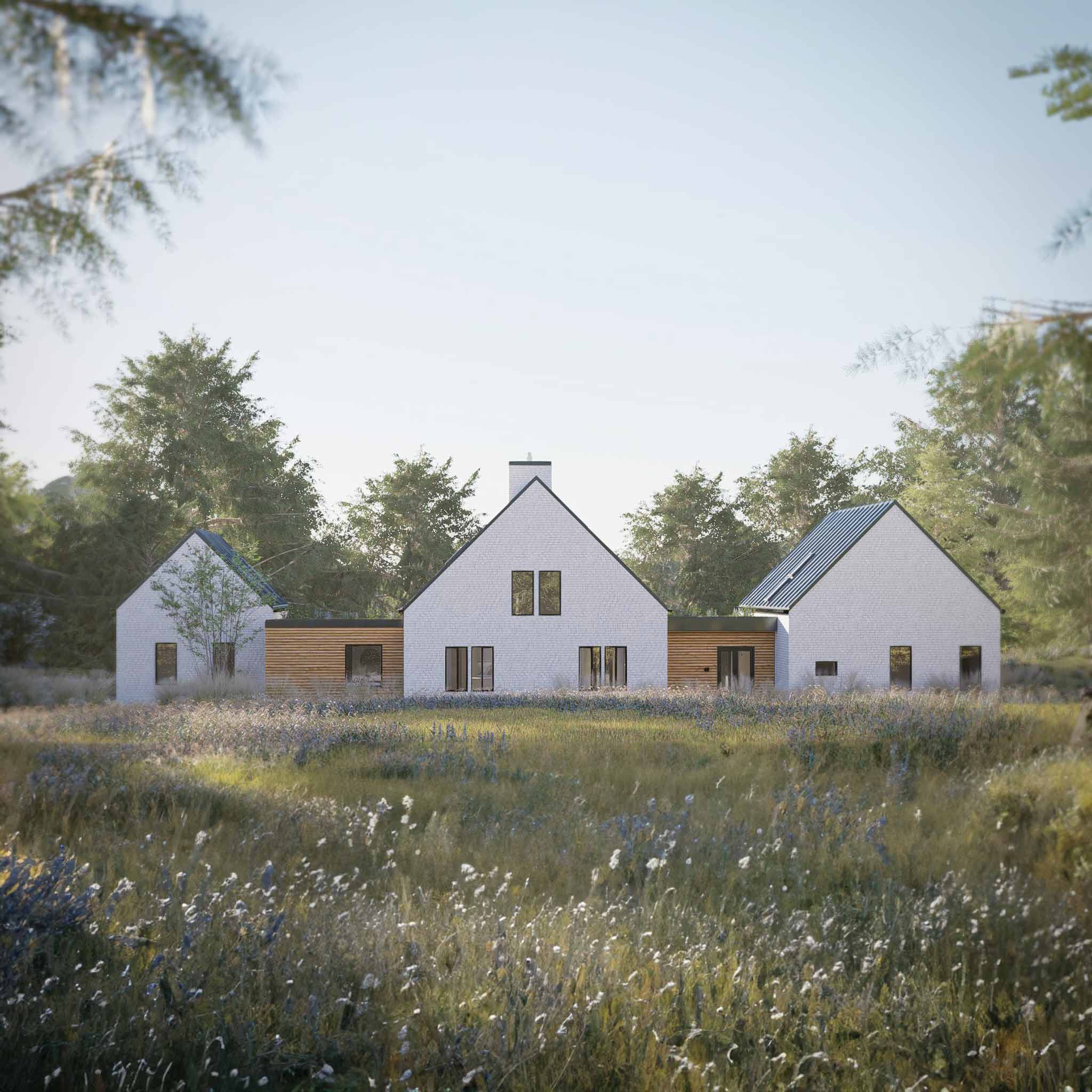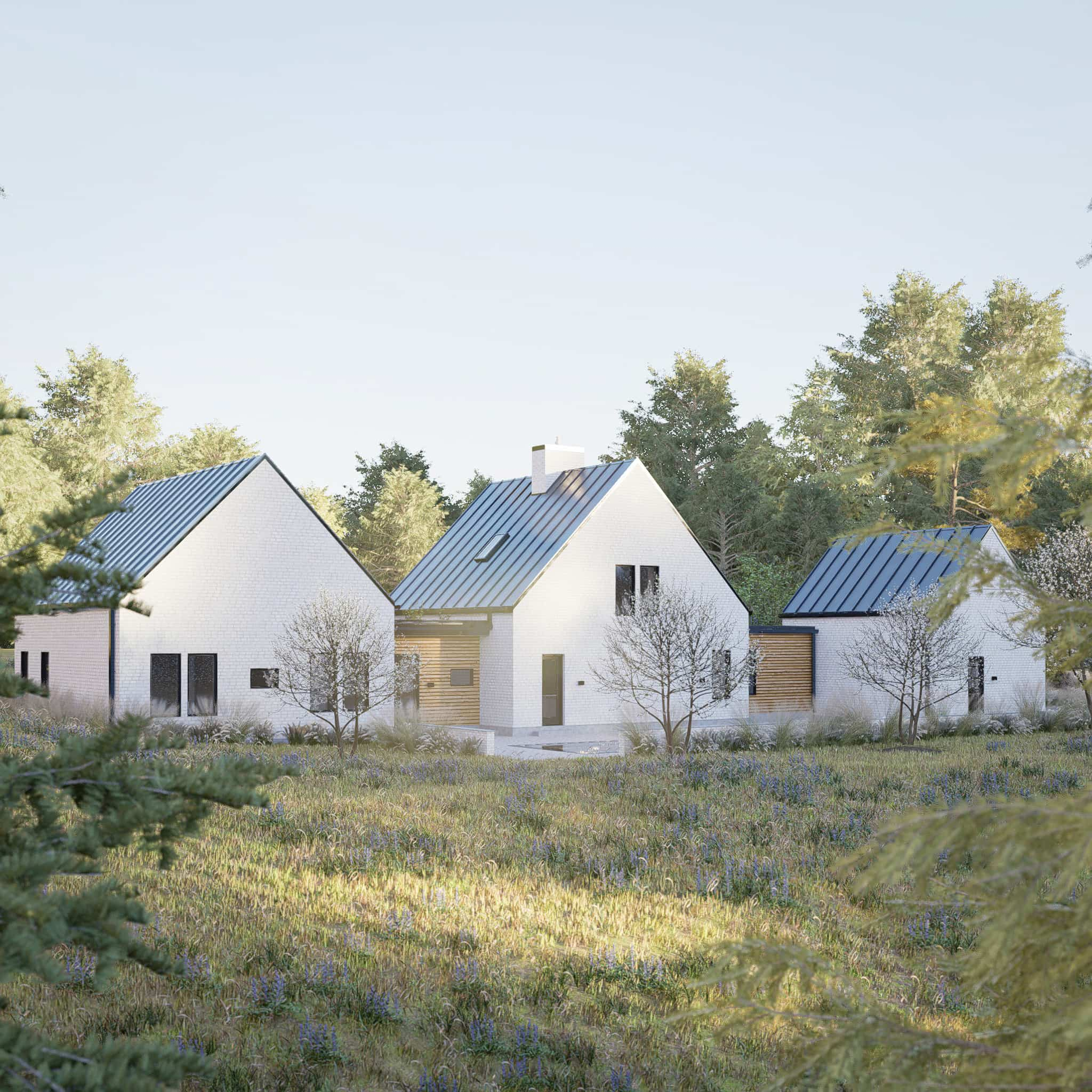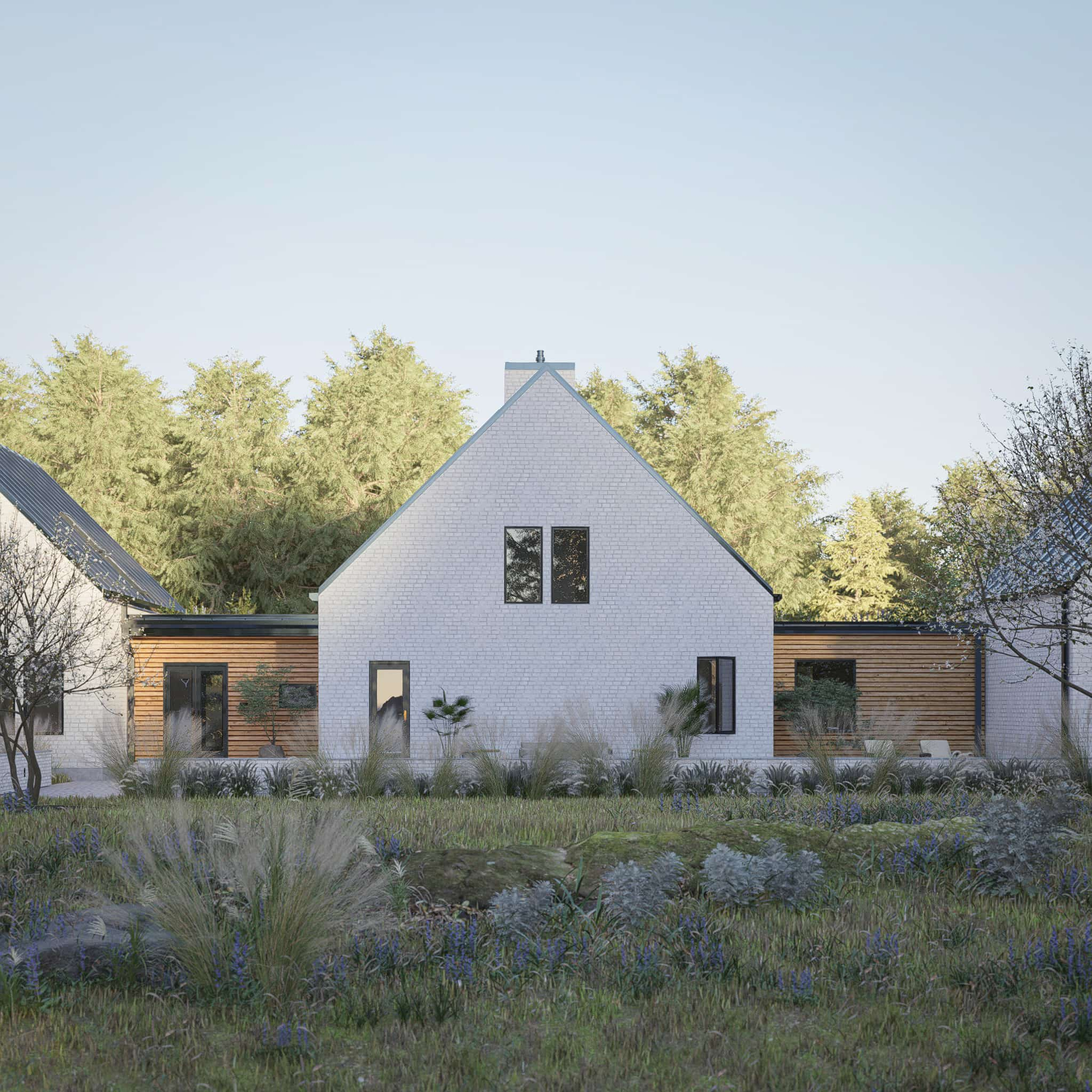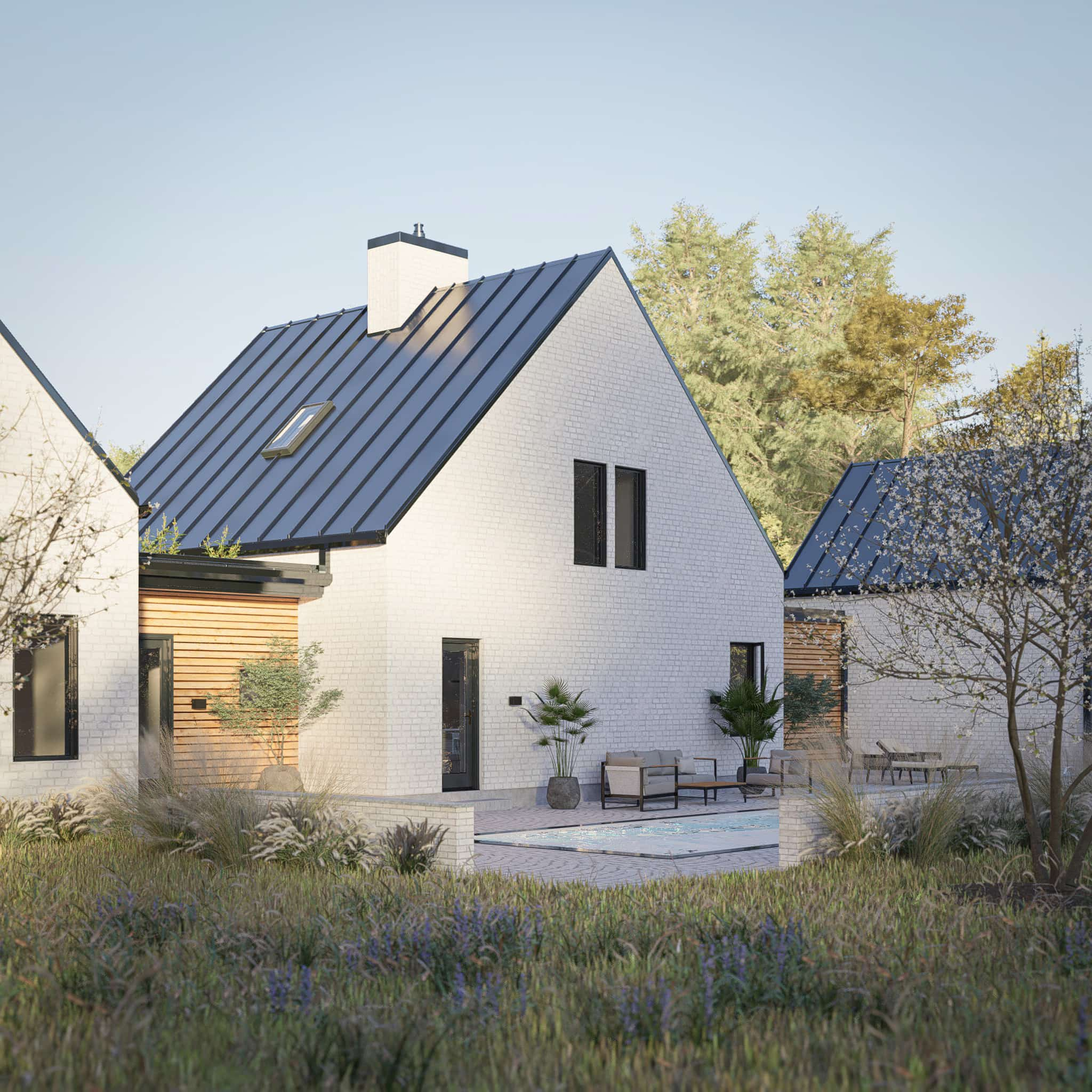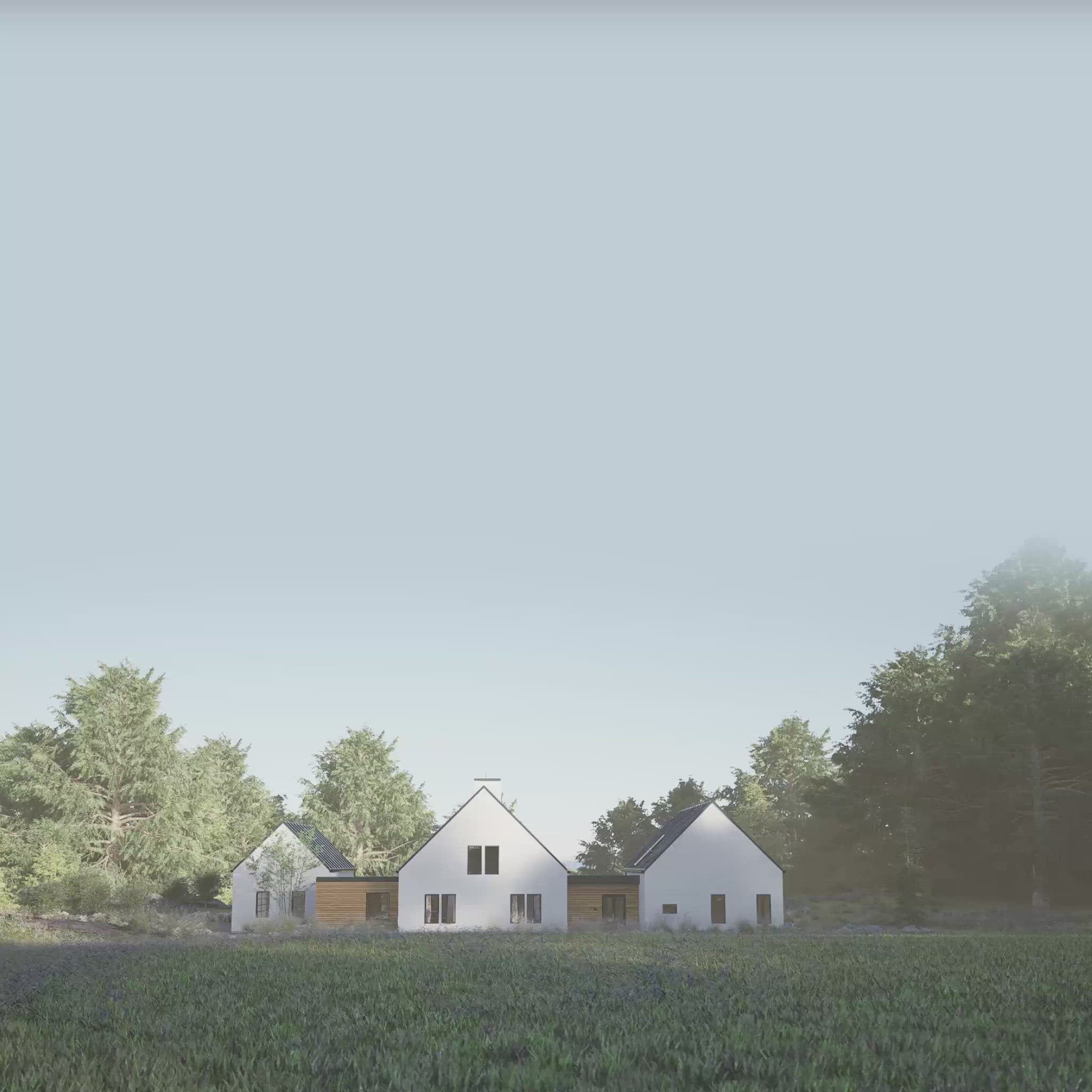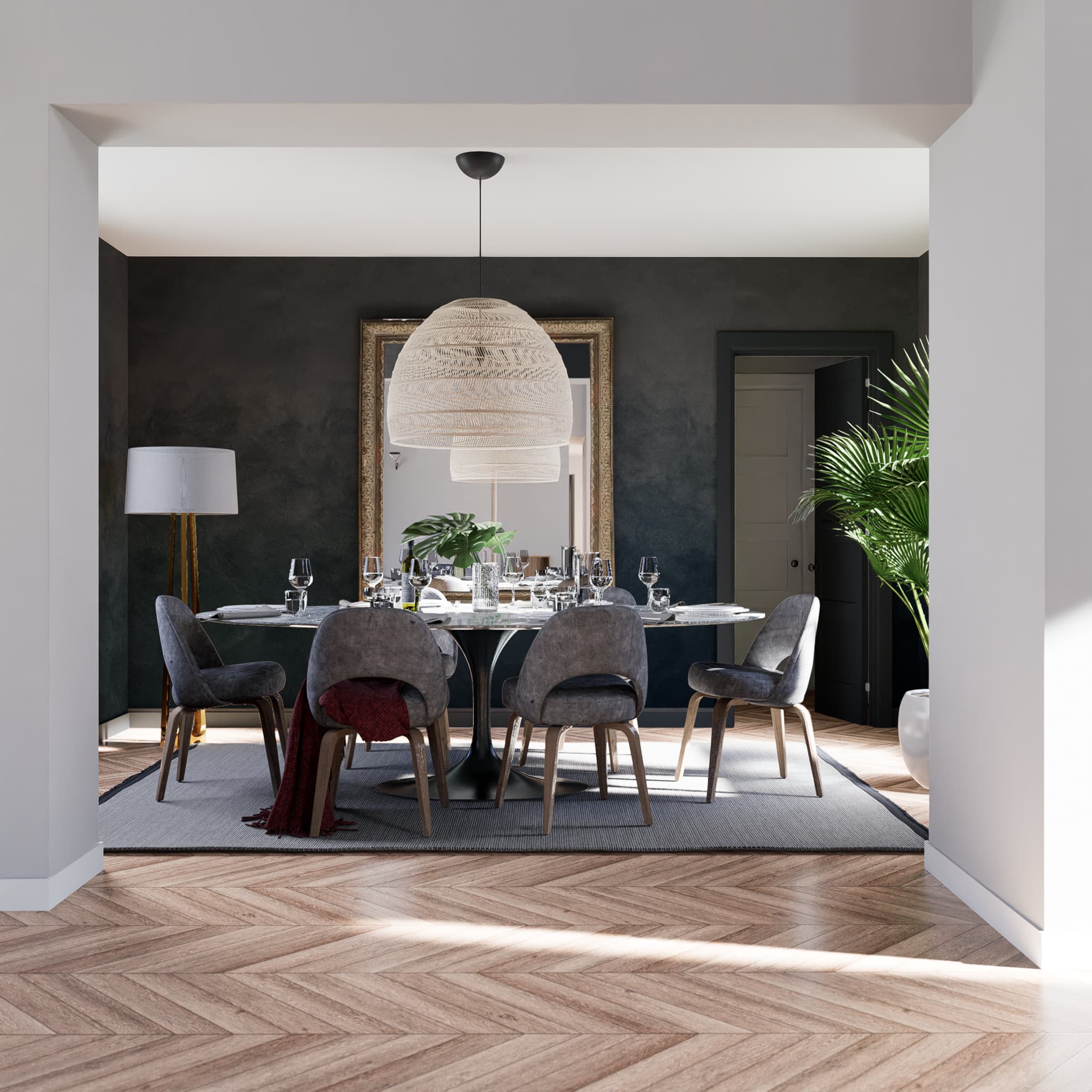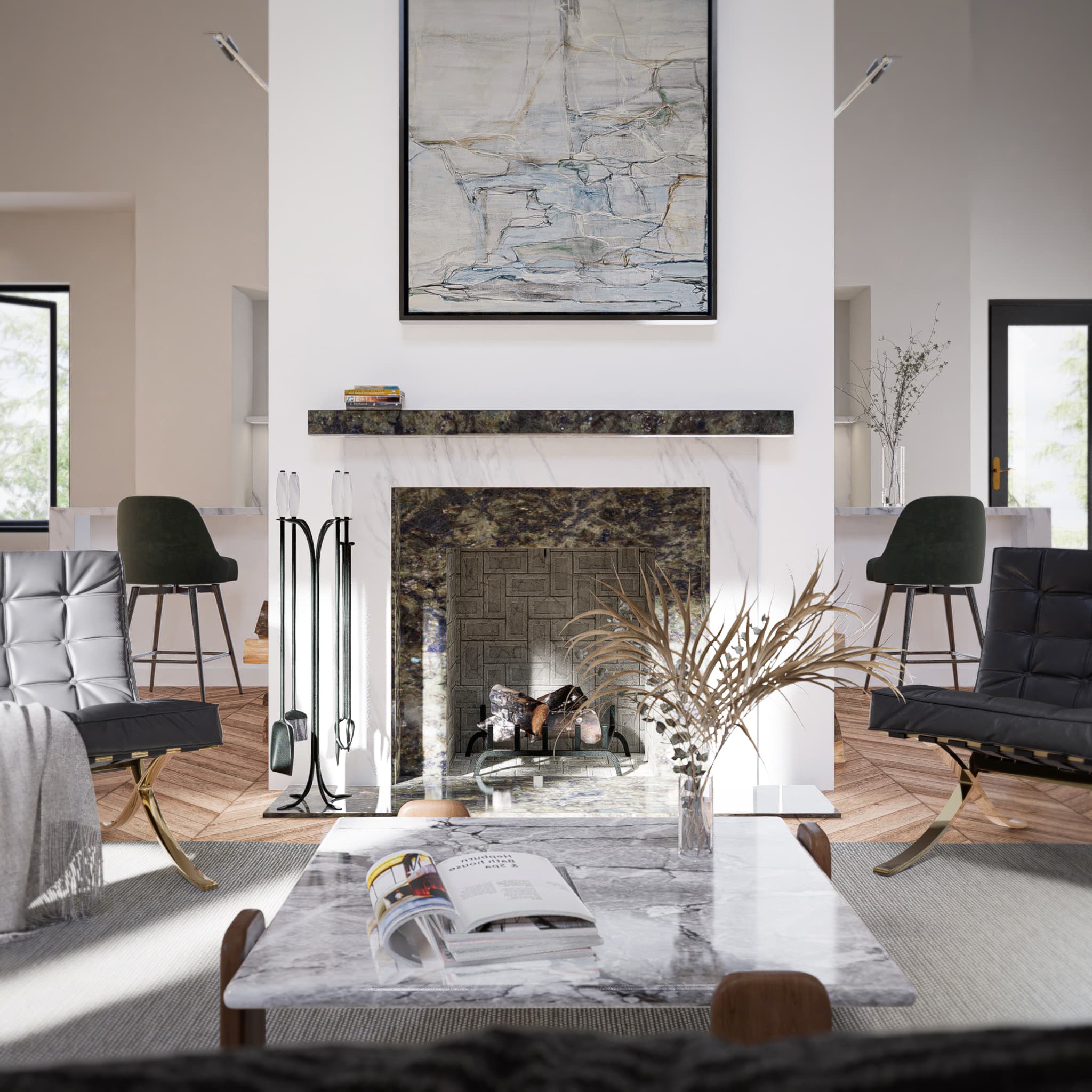 ---
Experience the beauty of simplicity. The spaces in this home embrace a clean, straightforward, and functional design. The open plan layout creates a sense of grandeur, while semi-enclosed rooms provide a delightful contrast, ensuring harmony and balance throughout. The soaring cathedral ceilings draw your gaze upward, while the natural chevron-laid floors provide a grounding element, infusing the home with a rich, warm, and comforting ambiance.
Take the first step towards building your dream home and investing in your future with our customizable, high-end architectural plans. Designed for discerning homeowners with a passion for sophisticated living, our handcrafted plans provide the perfect blueprint for creating a home that's as unique as you are. With instant downloads and expert support, we make it easy to start building your luxury lifestyle today.
3 Bedrooms - 2.5 Baths - 1 Story
2 Car Garage

Conditioned Space= 2,328 ft²
Unconditioned Space (Garage)= 501 ft²
Grand Total= 2,829 ft²

*See our FAQ section to learn more about area calculations.

Building envelope-

Walls:
2x6 conventional lumber framing finished with standard brick and natural timber siding.

Roof:
Engineered lumber and or prefab trusses finished with standard asphalt shingles, or standing seam metal, and low slope membrane.

Foundation:
Concrete slab on grade.

Zoning-

Required volume:
120'(width) x 45'(depth) x 33'-6" (chimney height)
A1 First Floor Plan
A2 Roof Plan
A3 Exterior Elevations
A3.1 Exterior Elevations
A4 Building Cross Sections
A4.1 Building Cross Sections
A5 Wall Sections & Assembly Details
A6 Kitchen Details & Interior Elevations
A6.1 Kitchen Detail Plan
A6.2 Master Bath Plan & Details
A7 3D Views
A8 Window, Door, Room, Lighting, & Plumbing Schedules
E1 Lighting Location Plan
S1 Foundation Plan