Client Builds
Raleigh, NC — USA
An innovative and energy-efficient home takes shape in a pastoral setting outside Raleigh, North Carolina
Modern Farm & Country
Energy Efficient Modern Country Home
Our client is building the most energy-efficient Prim Haus currently under construction. By Leveraging ThermaSteel's innovative advanced panel system, they're able to achieve an effective thermal performance of R35 to R49, which lowers heating and cooling costs, while reducing carbon emissions over the lifetime of the home.
Under Construction in Raleigh, North Carolina
Follow our progress as our client builds their Prim Haus Modern Farm and Country home using innovative energy-saving construction practices and materials.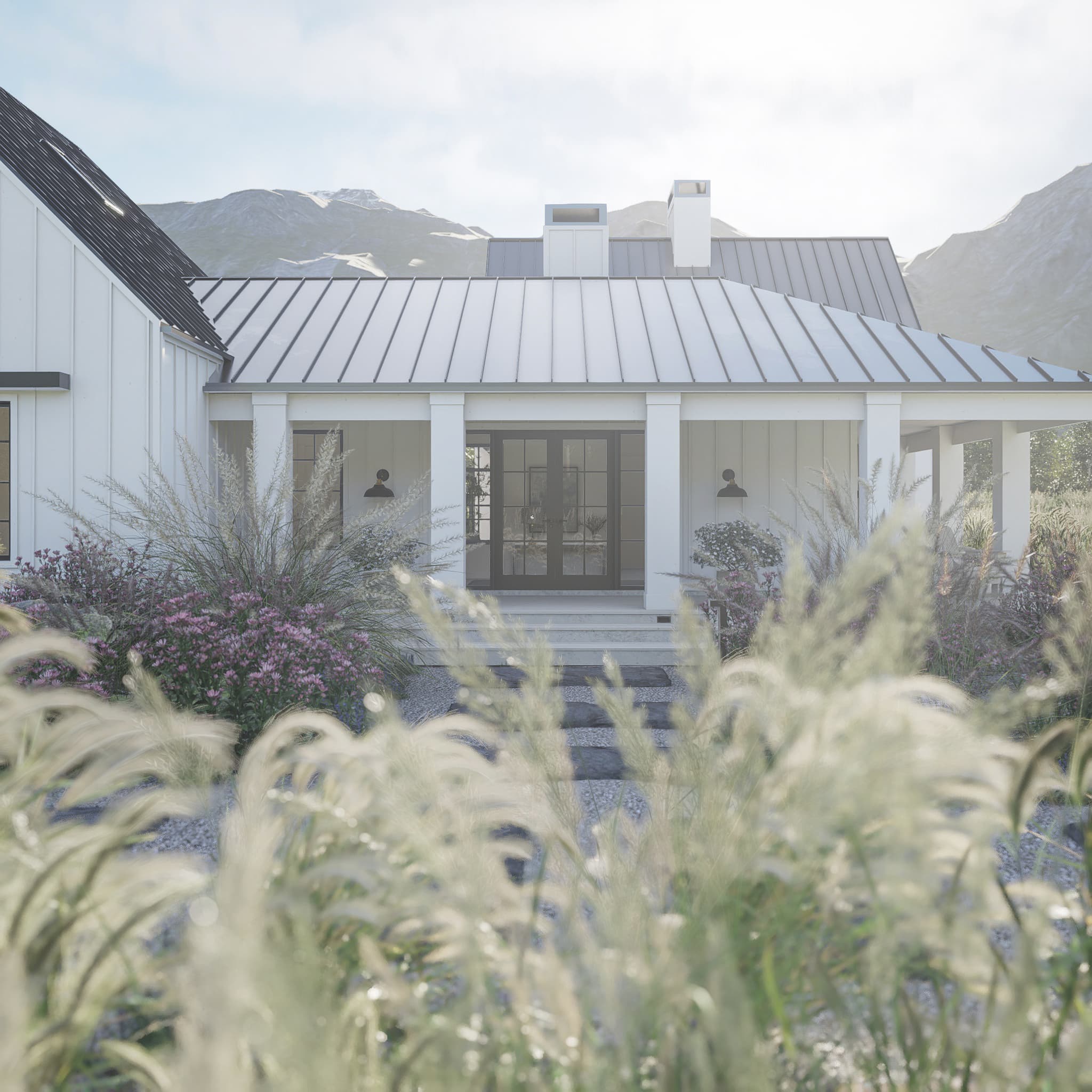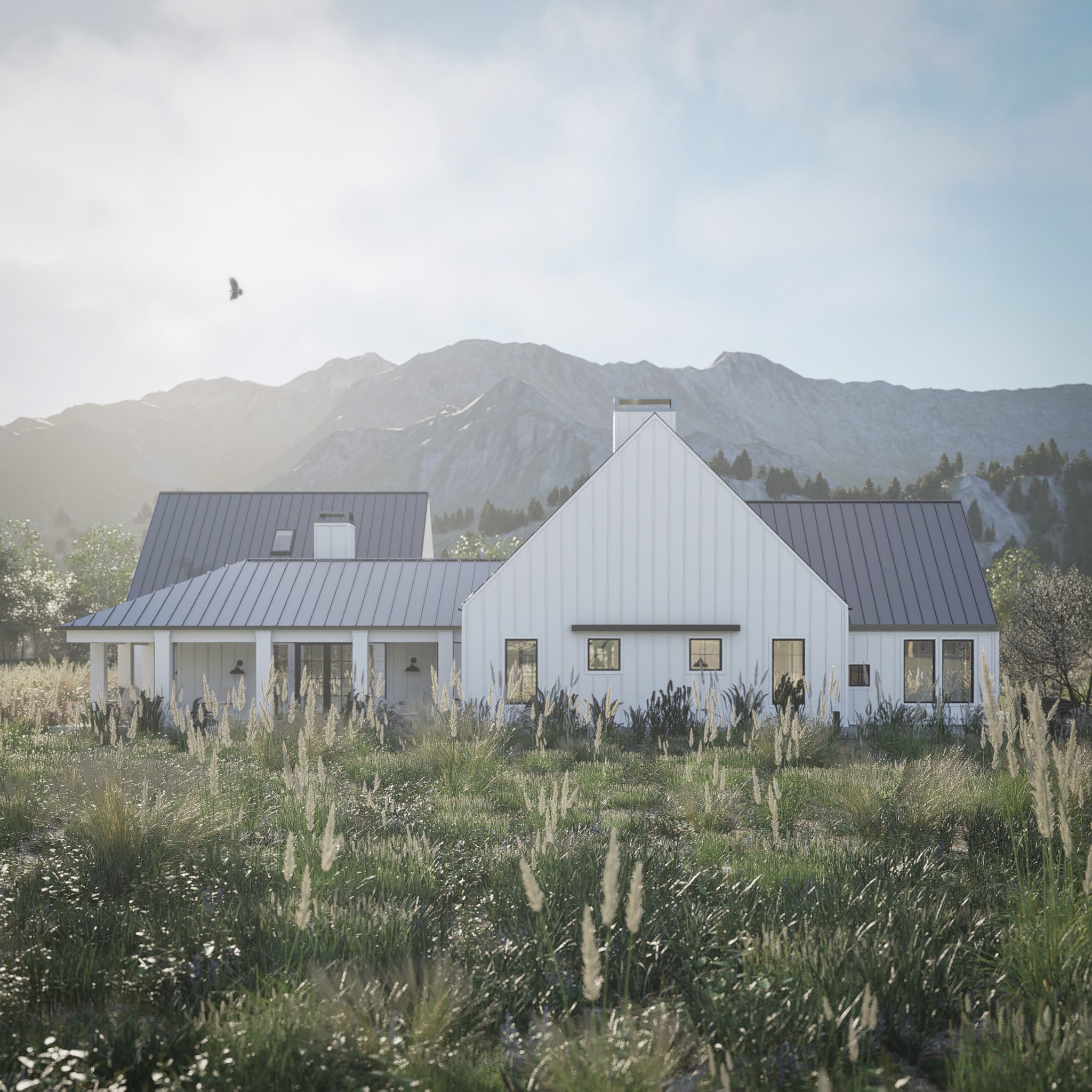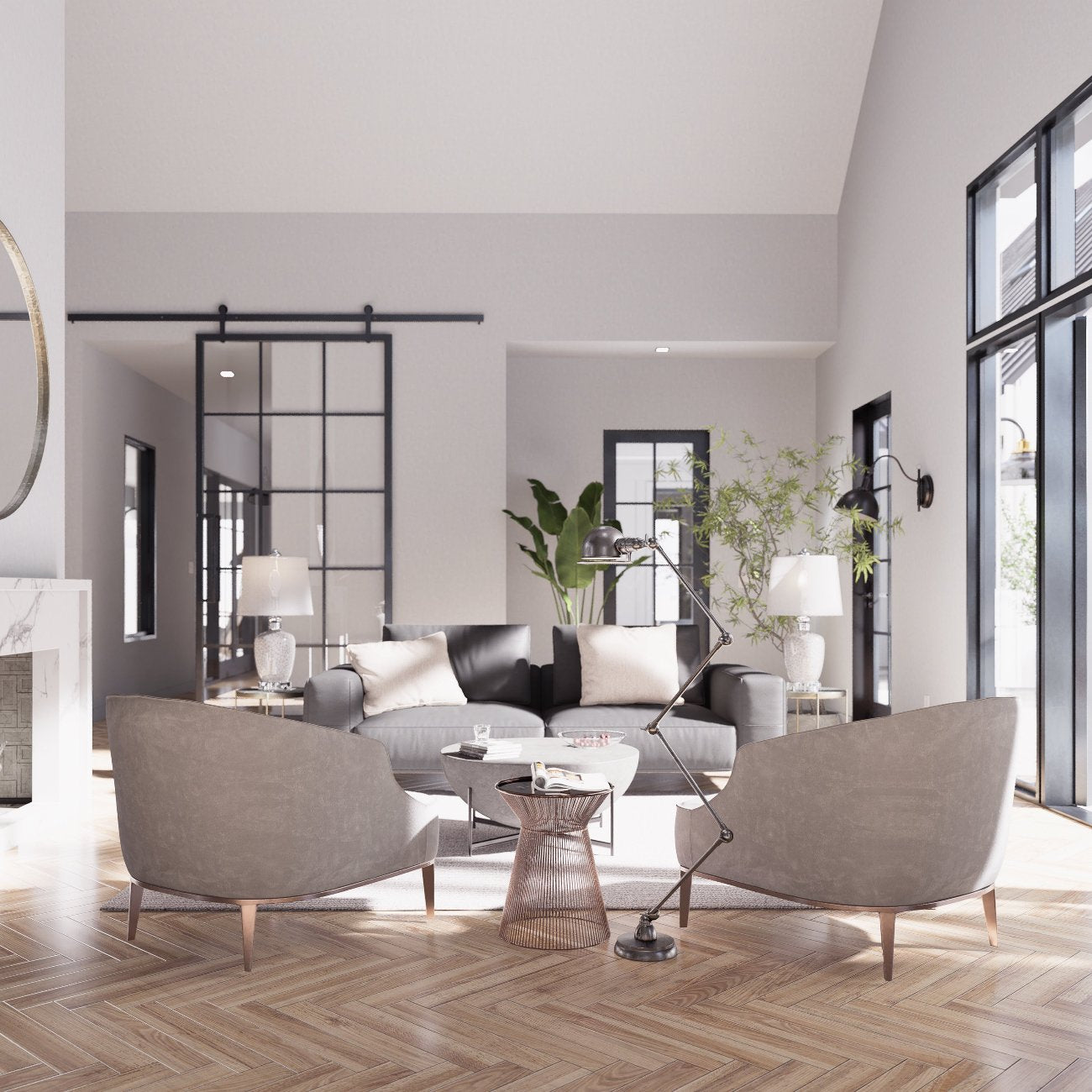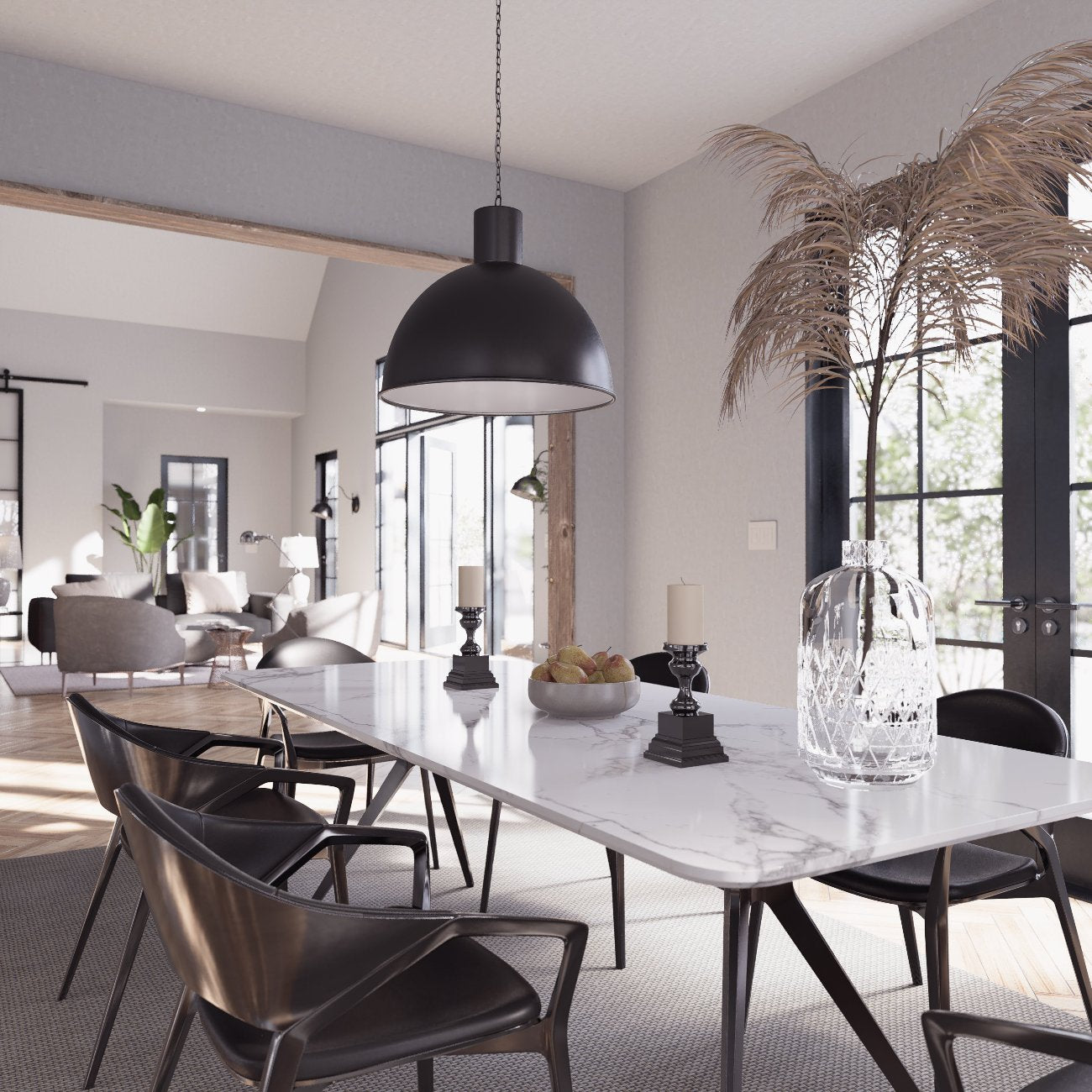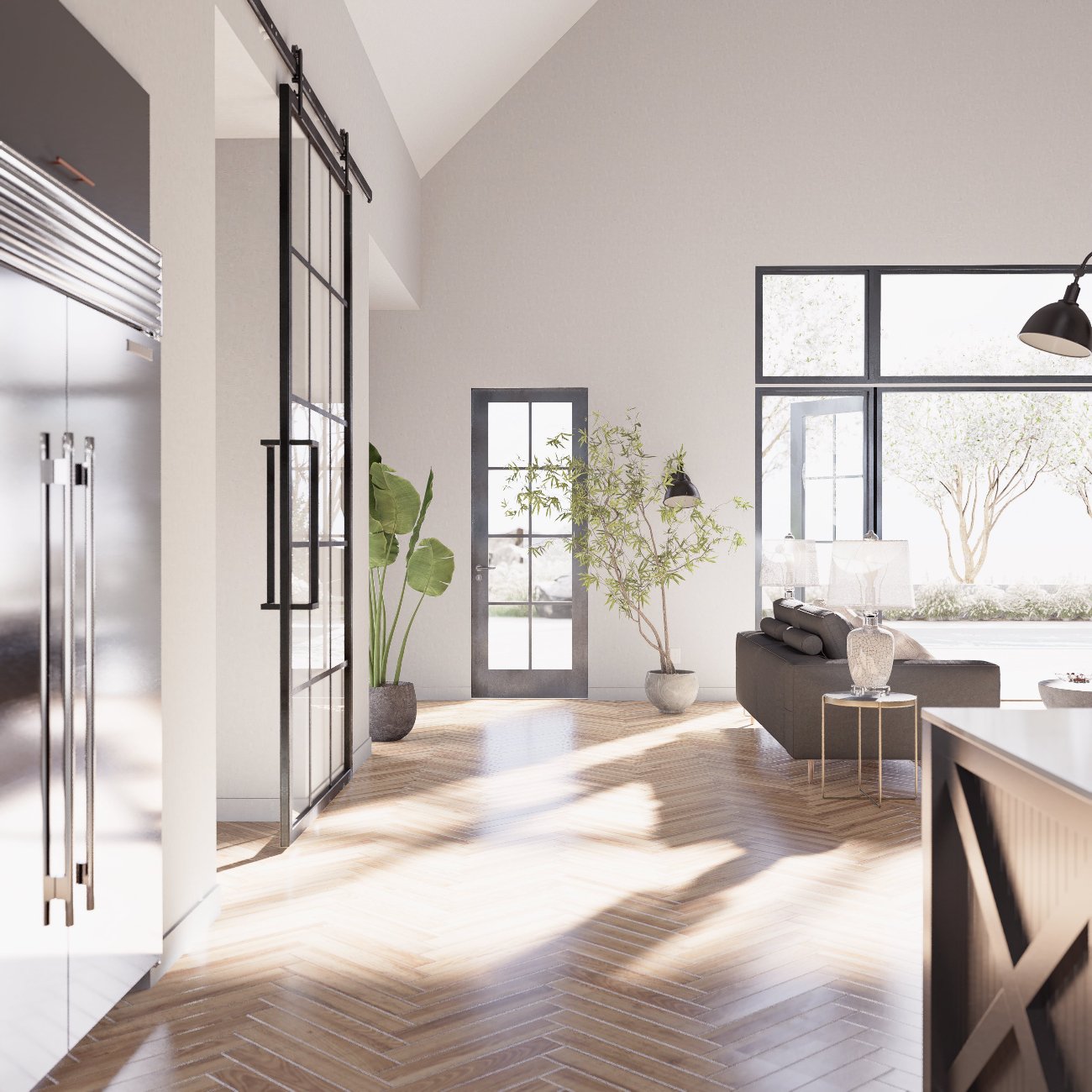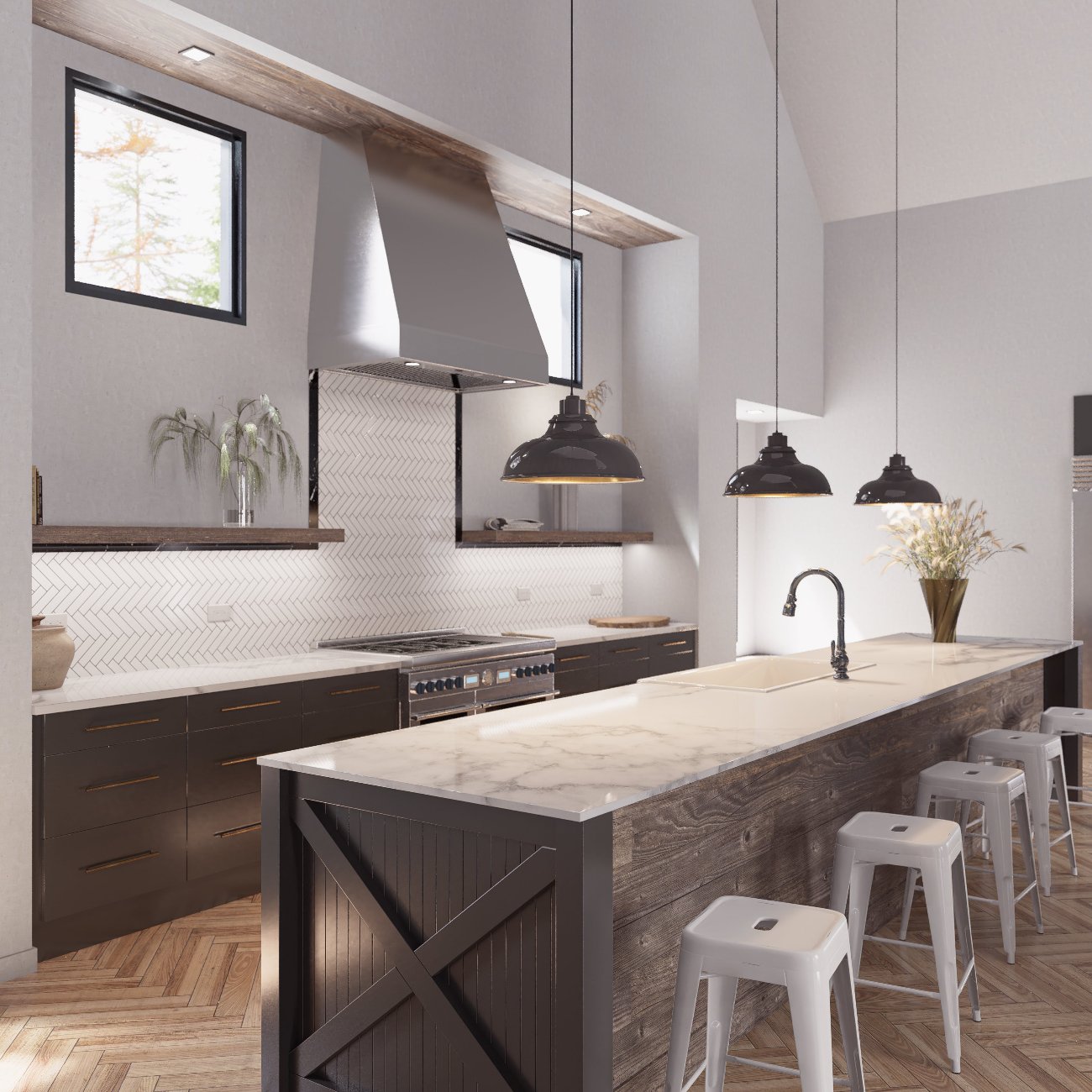 ---
This sprawling home connects traditional architectural aesthetics with current design sensibilities. Vertical timber siding and steep sloping roof lines reference the iconic agricultural structures of early America. Simple geometry and large glass openings make this home bright, attractive, and perfect for taking in sweeping views of the landscape.
Take the first step towards building your dream home and investing in your future with our customizable, high-end architectural plans. Designed for discerning homeowners with a passion for sophisticated living, our handcrafted plans provide the perfect blueprint for creating a home that's as unique as you are. With instant downloads and expert support, we make it easy to start building your luxury lifestyle today.
3 Bedrooms - 2.5 Baths - 1 Story
2 Car Garage

Conditioned Space= 2,988 ft²
Unconditioned Space (Mechanical/Garage)= 543 ft²
Grand Total= 3,531 ft²

*See our FAQ section to learn more about area calculations.

Building envelope-

Walls:
2x6 conventional lumber framing finished with board and batten siding.

Roof:
Engineered lumber and or prefab trusses finished with standard asphalt shingles or standing seam metal.

Foundation:
Concrete slab

Zoning -

Required volume:
102'(width) x 94'(depth) x 31'-4" (chimney height)
A1- First Floor Plan
A2- Roof Plan
A3- Exterior Elevations
A3.1- Exterior Elevations
A4- Building Cross Sections
A4.1- Building Cross Sections
A5- Wall Sections & Assembly Details
A6- Kitchen Details & Interior Elevations
A6.1- Kitchen Detail Plan
A6.2- Master Bath Detail Plan & Interior Elevations
A7- 3D Views
A8- Window, Door, Room, Lighting, & Plumbing Schedules
E1- Lighting Location Plan
S1- Foundation Plan