Client Builds
Potomac, MD — USA
A wooded retreat steps from the C&O Canal and the Potomac River, just outside Washington D.C.
Fully Customized House Plan
A Wooded Retreat
This fully-custom Potomac home is nestled in the woods, just a short walk from the picturesque Potomac River and the historic Chesapeake & Ohio Canal National Historical Park. Situated on a unique and captivating site, the design of this home served as the inspiration for the Prim Haus logo.
All Move In
Our Potomac client wanted a fully custom home where multiple generations of the family could gather, share meals, and experience the beauty of this wooded retreat near a historic national park. This site presented us with numerous challenges, but working hand-in-hand with our clients, we were able to design a house of their dreams.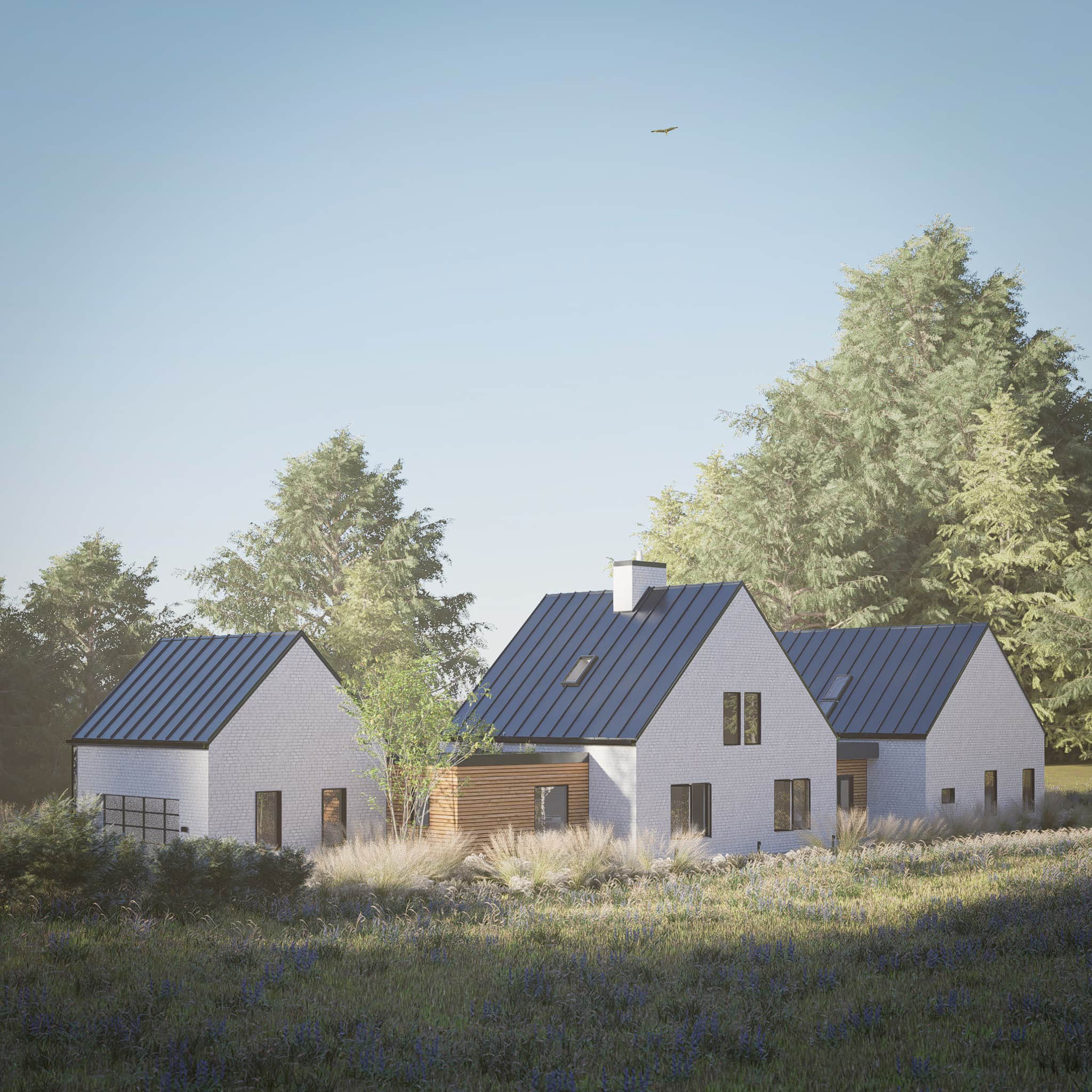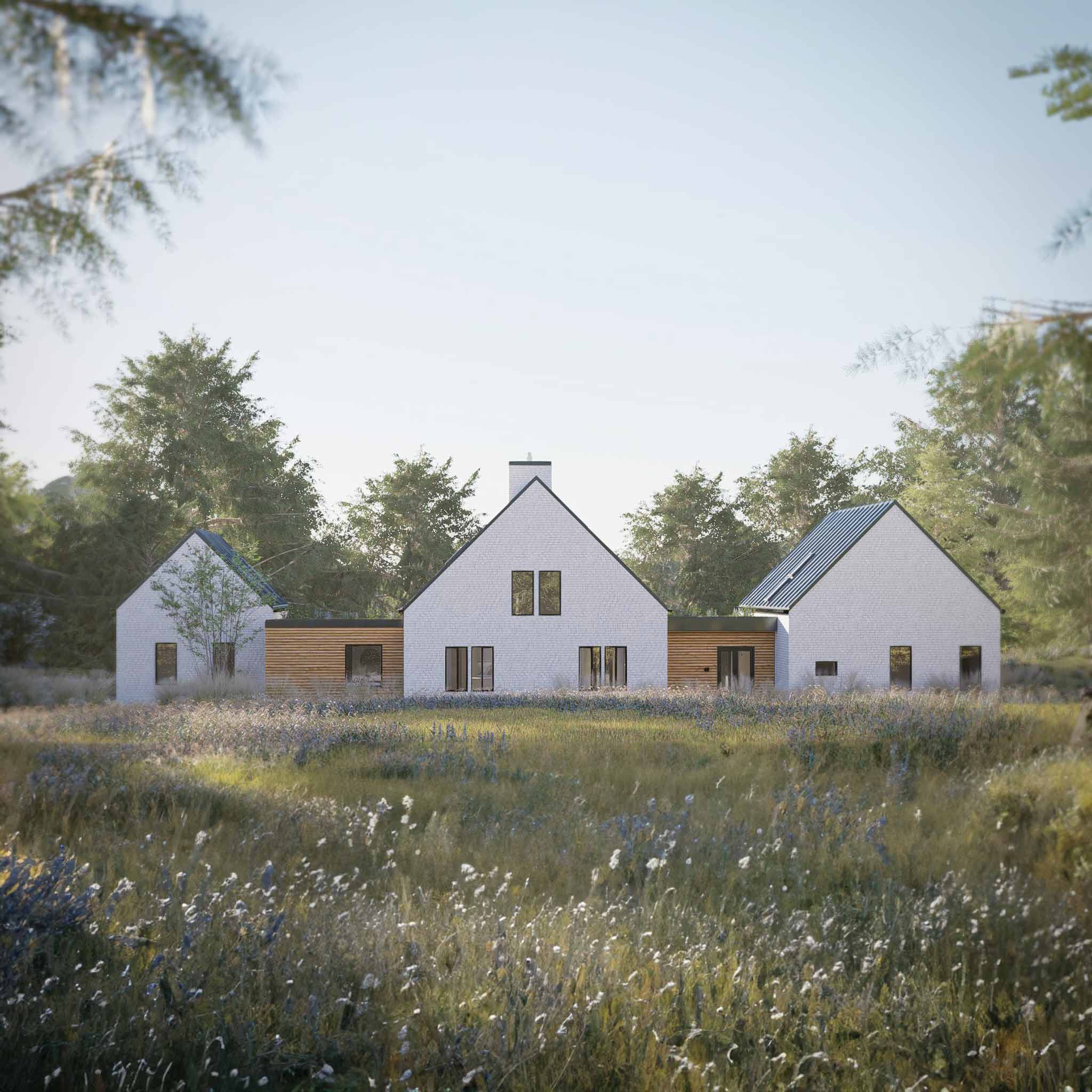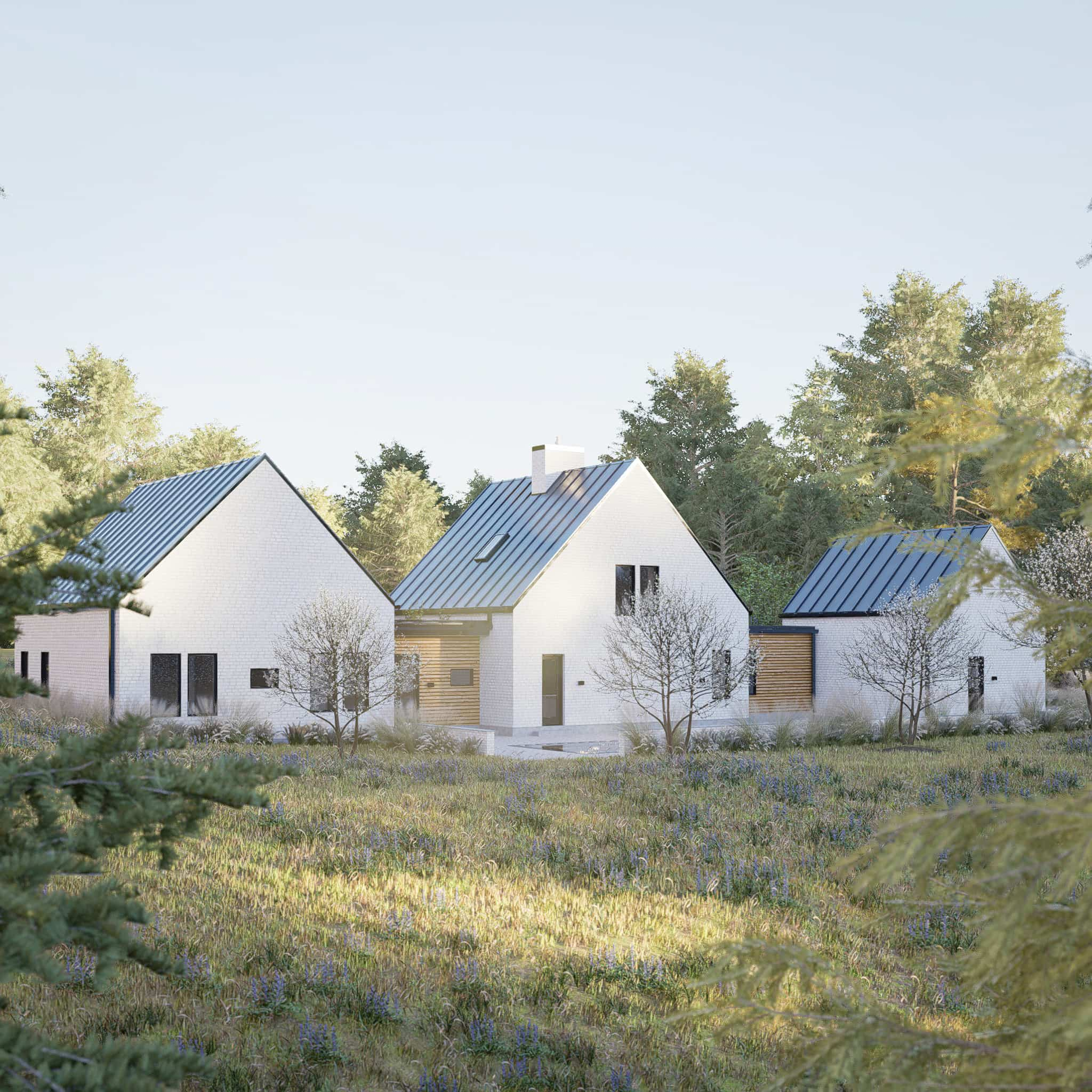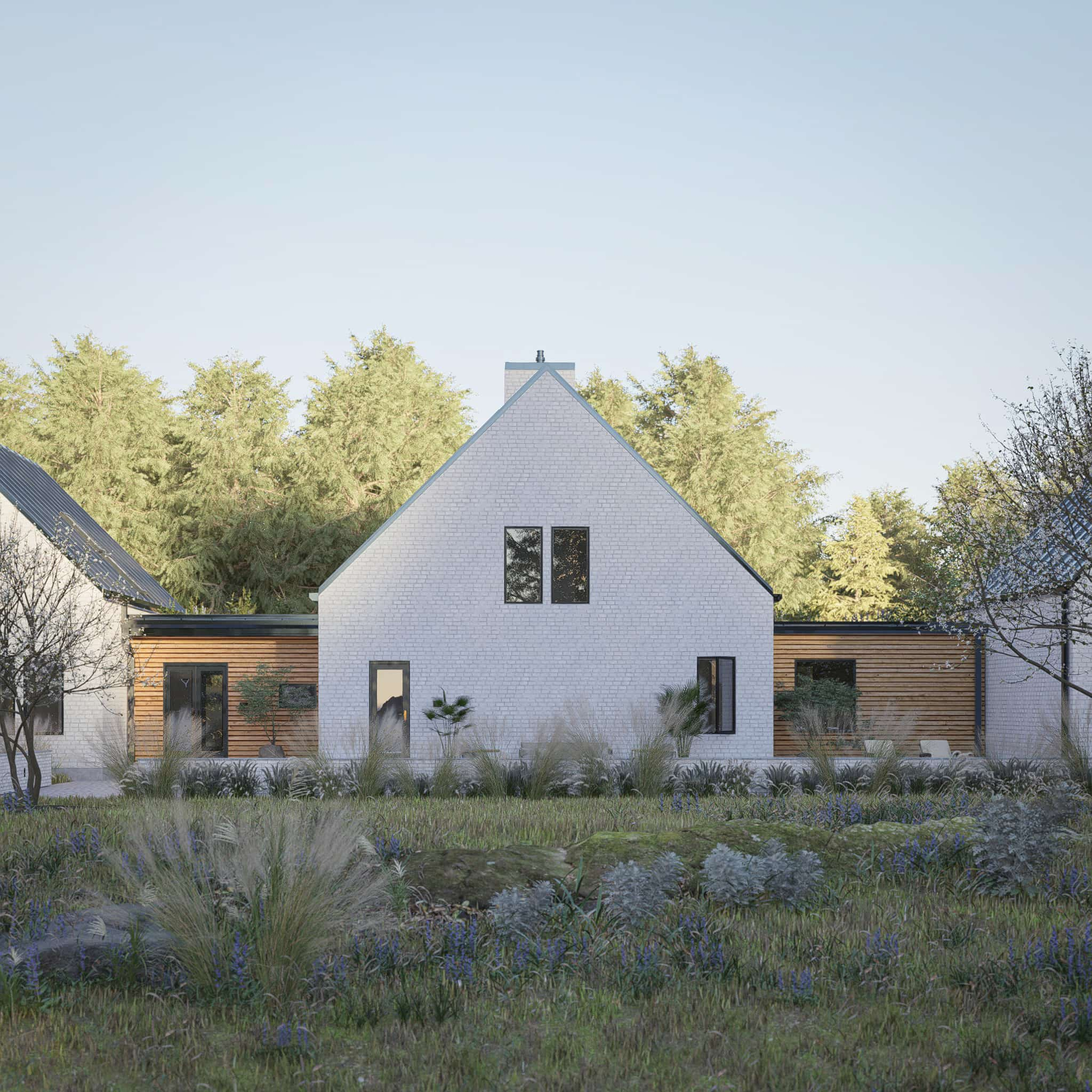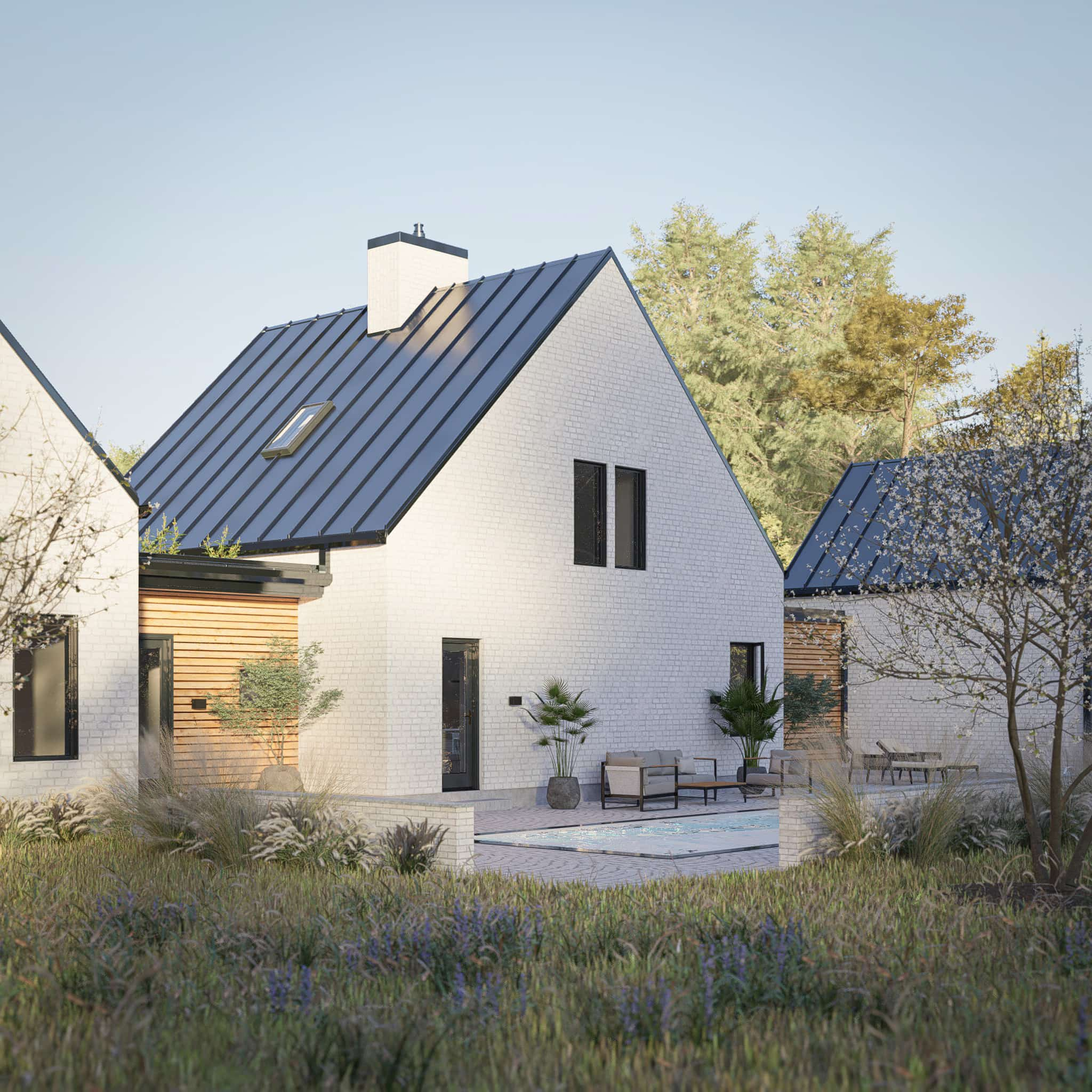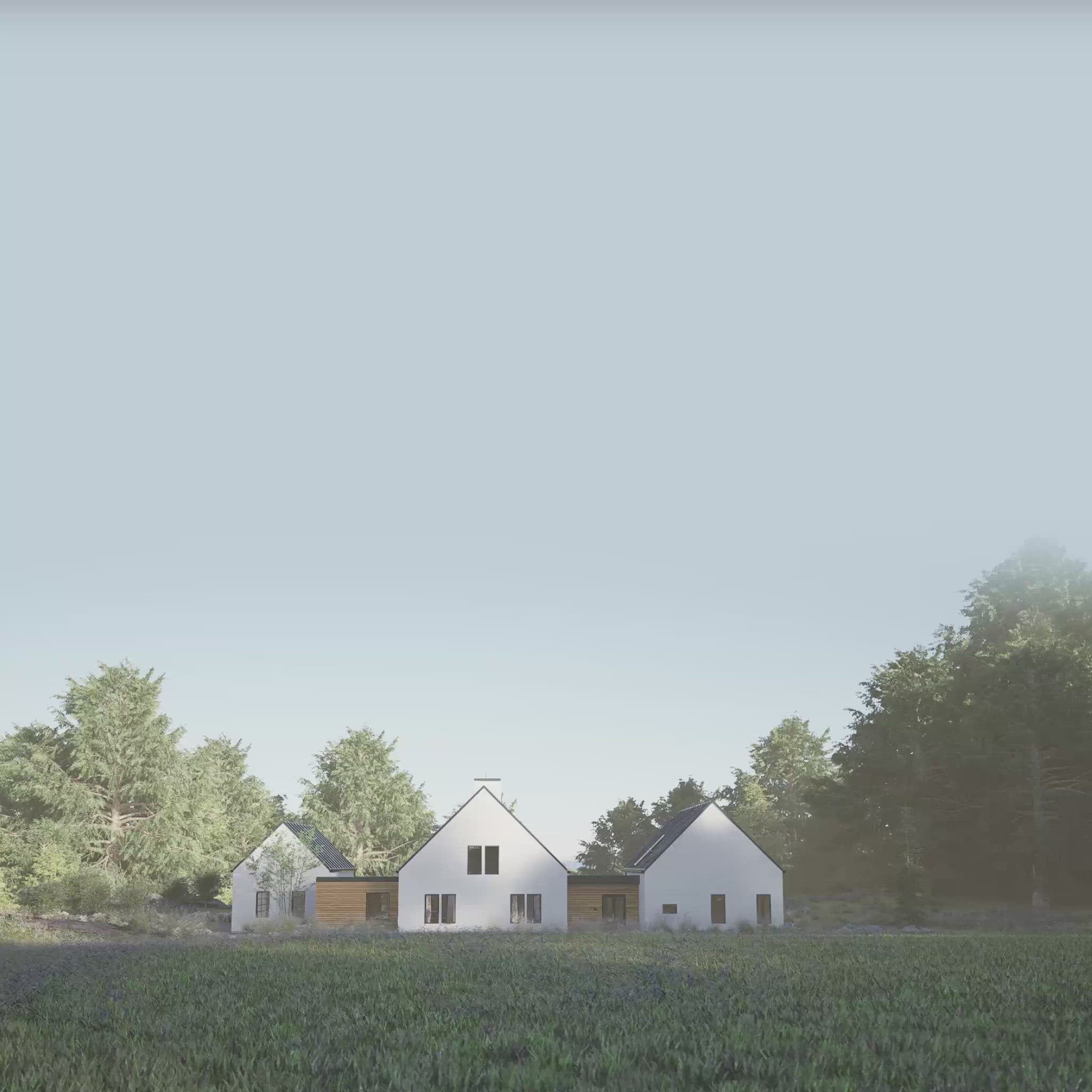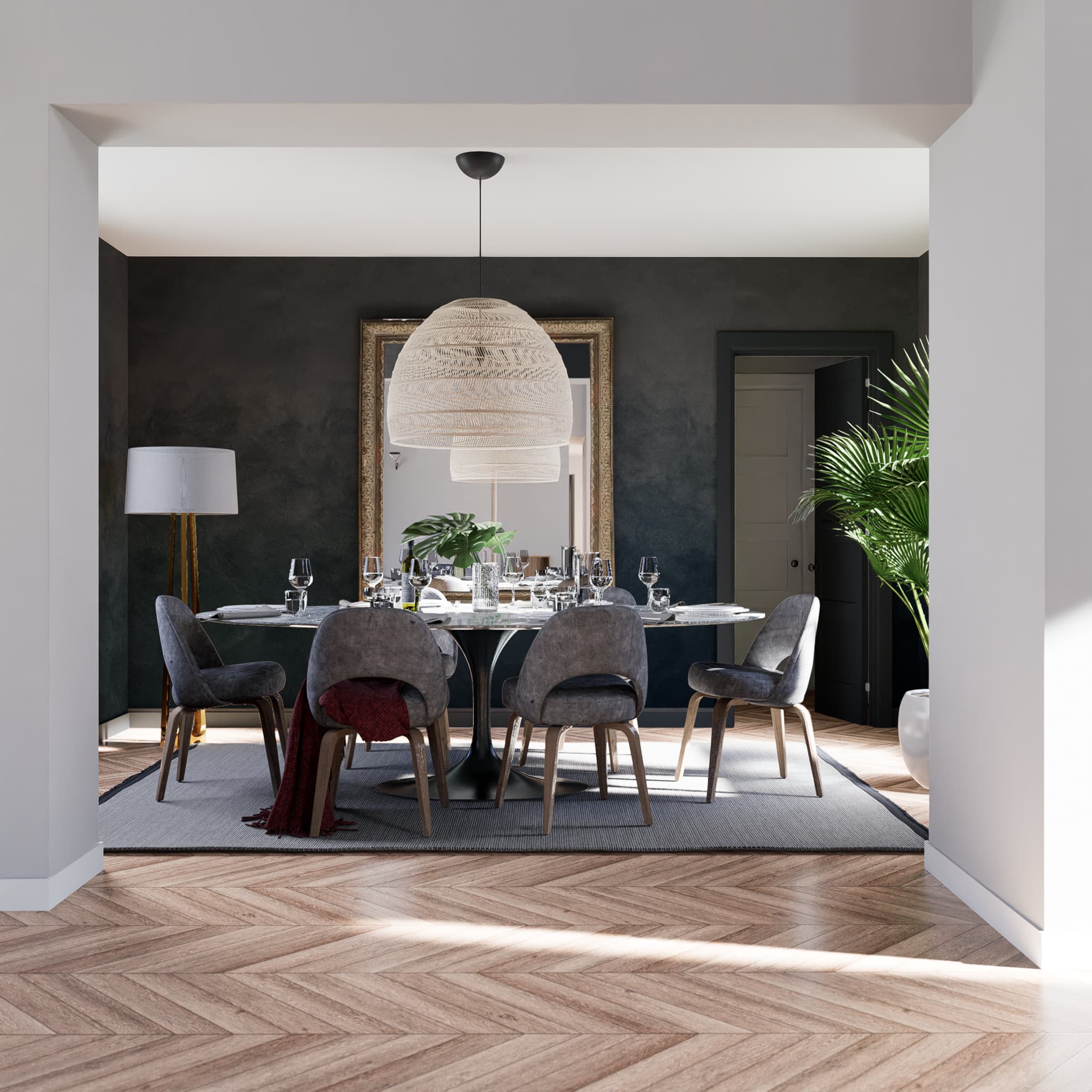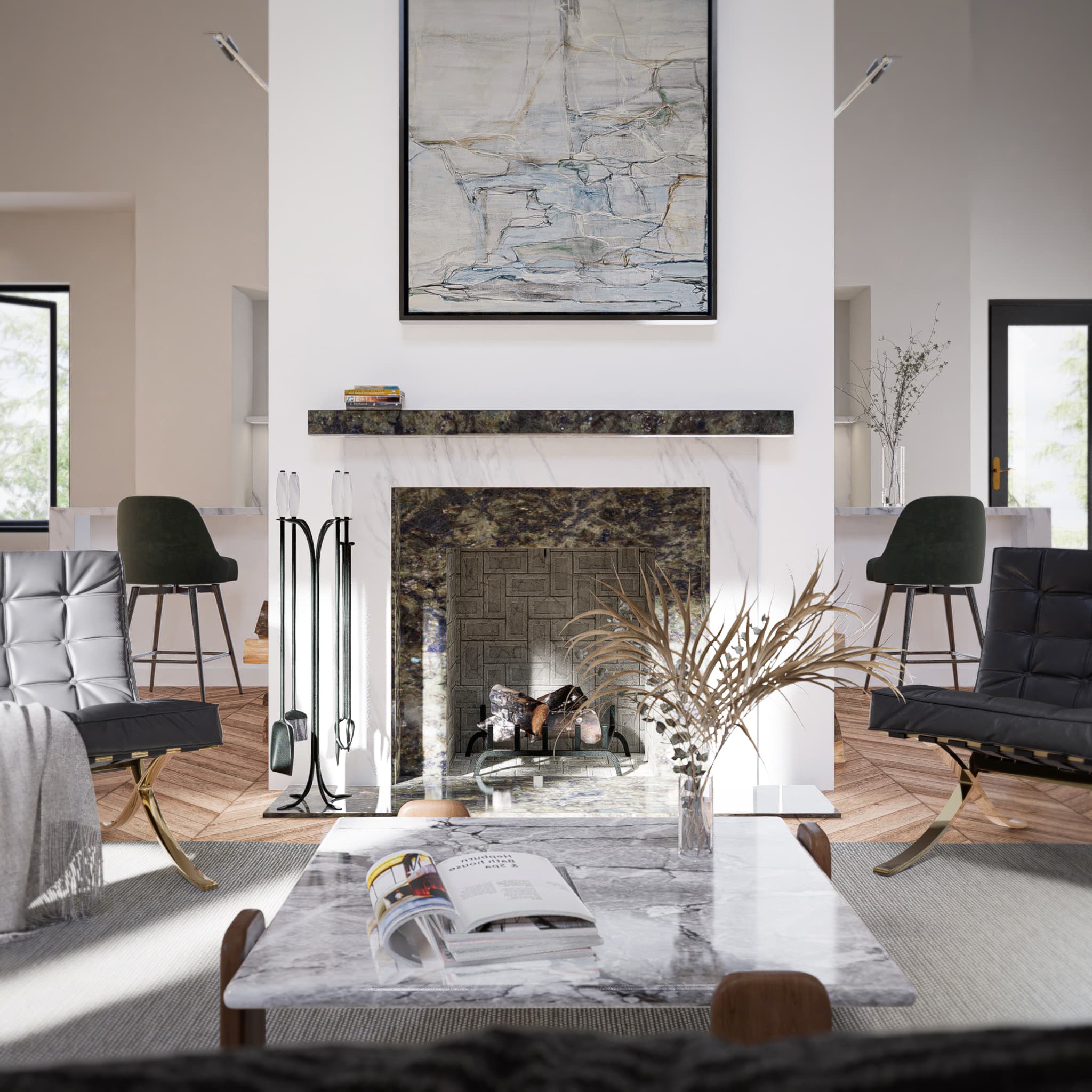 ---
Experience the beauty of simplicity. The spaces in this home embrace a clean, straightforward, and functional design. The open plan layout creates a sense of grandeur, while semi-enclosed rooms provide a delightful contrast, ensuring harmony and balance throughout. The soaring cathedral ceilings draw your gaze upward, while the natural chevron-laid floors provide a grounding element, infusing the home with a rich, warm, and comforting ambiance.
Take the first step towards building your dream home and investing in your future with our customizable, high-end architectural plans. Designed for discerning homeowners with a passion for sophisticated living, our handcrafted plans provide the perfect blueprint for creating a home that's as unique as you are. With instant downloads and expert support, we make it easy to start building your luxury lifestyle today.
3 Bedrooms - 2.5 Baths - 1 Story
2 Car Garage

Conditioned Space= 2,328 ft²
Unconditioned Space (Garage)= 501 ft²
Grand Total= 2,829 ft²

*See our FAQ section to learn more about area calculations.

Building envelope-

Walls:
2x6 conventional lumber framing finished with standard brick and natural timber siding.

Roof:
Engineered lumber and or prefab trusses finished with standard asphalt shingles, or standing seam metal, and low slope membrane.

Foundation:
Concrete slab on grade.

Zoning-

Required volume:
120'(width) x 45'(depth) x 33'-6" (chimney height)
A1 First Floor Plan
A2 Roof Plan
A3 Exterior Elevations
A3.1 Exterior Elevations
A4 Building Cross Sections
A4.1 Building Cross Sections
A5 Wall Sections & Assembly Details
A6 Kitchen Details & Interior Elevations
A6.1 Kitchen Detail Plan
A6.2 Master Bath Plan & Details
A7 3D Views
A8 Window, Door, Room, Lighting, & Plumbing Schedules
E1 Lighting Location Plan
S1 Foundation Plan